Madhya Pradesh is like a treasure trove for the travelers. The tourism infrastructure is good and it gives you a lot of options to explore on your own. One of the main cities you can visit and explore around there is Gwalior. Gwalior is a historic city and one of the biggest cities in India. It is called the heart of Madhya Pradesh and has some incredible sights to delve into. Here are few things you need to know if you are traveling to Gwalior.
The Road Less Taken

Gwalior lies around 3 hours drive from Agra, which is also a major tourist place in India due to Taj Mahal. A flight to Gwalior is always an option but if you want to save some time and money, you should go with either train or a bus. The road connectivity is fine from almost all the major cities but if you want to actually experience good travel, you should take a train to Gwalior. Gwalior junction is a big railway station and you can check IRCTC train status to know which trains come here from which city. You can book your train ticket online and board the train for the journey of a lifetime.
A Lesson In History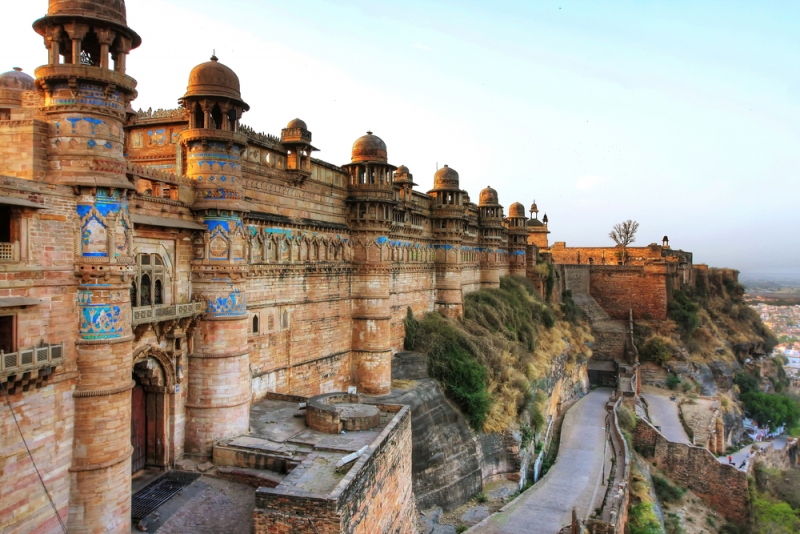 Gwalior has got so much to offer to any traveler that takes a trip there. It is like a lesson in history and you will see a perfect amalgamation of the new and the old co-existing together. It was a city which went through a lot of difficult times in the past but still came out strong. From being attacked by Mohammed Ghori to being later ruled by Rajputs and Jats, this city has seen it all. And it shows beautifully in the sights Gwalior has to offer. The Gwalior Fort is a majestic palace which is also known as Gibraltar of India and has one of the most beautiful architectures of any fort in comparison. There's is also Italian garden enclave which is a lush garden providing the city residents respite from the heat and turns into a great picnic spot of families. You can also visit the samadhi of Rani Laxmibai who was the first freedom fighter of India to fight against the British rule. And a must for all music lovers is Sarod Ghar which is the residence of Sarod maestro Ustad Amjad Ali Khan and has now been converted into a museum.
Food Cravings Satisfied

Gwalior is a foodies paradise. Especially if you are a vegetarian. The local people absolutely love their breakfast and it shows in the options that you get for breakfast here. The Gwalior breakfast is fit for kings. You can have some bedai, kachori, samosas, puri, poha, rabri, jalebi and much much more for breakfast without breaking your bank. After that, for lunch, you can head to Sher-e-Punjab located at Nai Sarak which is famous for its authentic and delicious Punjabi food. There is also Delhi paranthewala in Sarafa Bazaar which is very old and famous for its stuffed paranthas. For dinner, you can either choose Cook's in Patankar Bazaar famous for its wide range of cuisines that are available there at very genuine prices or you can head to Salt n Pepper in Katora Taal which is famous for its food and ambiance alike.
There is a lot to do in Gwalior than one would normally expect. You can also find a lot of cheap accommodation in many places. If you are coming from the train, you can check IRCTC train status online to see when your train reaches Gwalior. And based on that you can search your stay options and make your trip more comfortable. You can go out and explore the city by taking a heritage walk near the old fort and this city will surely make you feel like a king.