Online gaming is booming, with its market share increasing by the year. The gaming industry was worth $66.7 billion last year, nearly $10 billion more compared to 2019. That said, 2021 is shaping up to be an even bigger year for online gaming, with the industry's market valuation expected to reach $92.9 billion in the next three years. Check out this deep dive into the state of online gaming, as its growth will continue this year.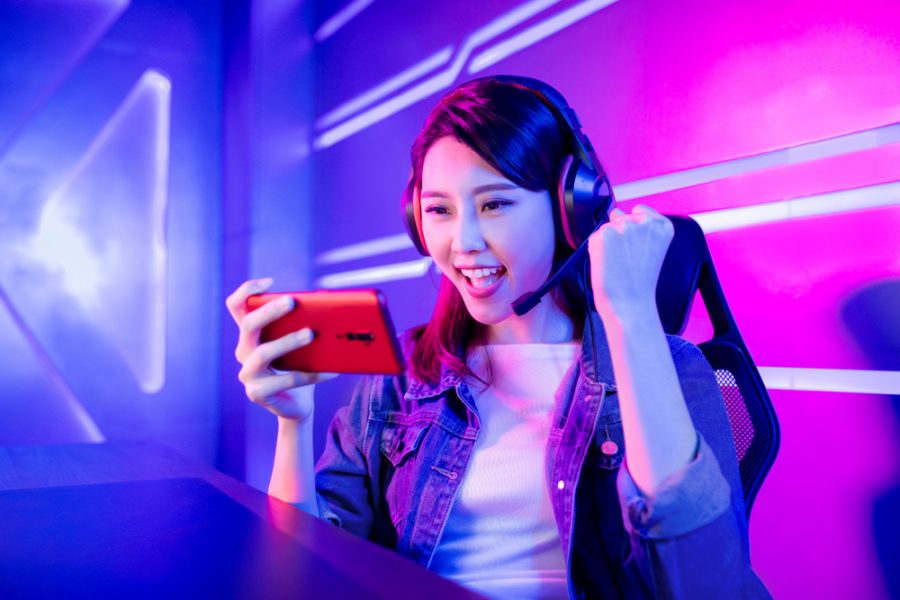 Mobile Gaming Will Advance
Mobile gaming, which was once seen as the simplest form of gaming, is fast catching up to PC and console titles thanks to gaming items and peripherals such as bigger screens, better graphics, and improved gameplay. This has led to games being developed that are not just for mobile players but also for PC and console gamers. This year it is predicted that more AAA games like Genshin Impact will be released. With 2.1 billion active smartphones predicted to have 5G by 2023, mobile users will be able to download and play online games just as they would on a PC or mobile device. 2021 is the year that the distinction between the gaming platforms merges even more.
Another genre that will see more advancements is also the casino industry. So far this year, several casino games have been released for mobile, including quite a few online slots such as New Slots 2021, Satoshi's Secret, and Inferno Slots. Incidentally, profits from online slots account for 70% of the industry's revenue, as they have become more reliable, secure, and accessible. With the aforementioned progression of 5G, these games will become increasingly more advanced with slot games like Necromancer and Sprinkles by Evoplay making use of VR.
Digital Currency Adoption for Online Casino Games Will Increase
Online gaming sites need to secure every transaction, expedite the exchange of money, and eliminate unnecessary fees. One way to do all three is to incorporate Bitcoin, which is already being done to some degree within the casino industry, particularly online poker sites with big money pots. Poker sites that use real money, such as Bovada, are now offering cryptocurrency payment on top of traditional payment methods like credit and debit cards and bank transfer deposits. This adoption of digital currency for online casino games will be further supported by states where online poker is legal, such as Nevada and New Jersey. These states monitor and standardize the money involved in online games. While you can still play online poker in other states, it's worth noting that the sites you play on aren't licensed and regulated locally.
However, the chance to play anonymously is the trump card of cryptocurrency adoption, with players able to play using only their crypto address. This option is also a workaround to geo-location restrictions, allowing players anywhere in the world to play their favorite online casino games. This is why you can expect more casino sites to accept cryptocurrency payments this year.
Esports Grows by 6.2% in 2021
Esports generated $1.1 billion in profits last year — an increase of 15.7% from 2019. Revenue is forecast to rise every year thereafter until it reaches $1.6 billion in 2023, through a 6.2% annual growth starting this year. This is a continuation of a years-long trend in which esports has been booming, thanks in part to tournaments being held around the world and live-streamed on platforms like Twitch. And these tournaments are becoming more lucrative, with The International more than tripling its prize pot from $10.93 million in 2014 to $34.33 million in 2019.
These tournaments are driving esports forward even more this year, with a slate of high-profile tournaments already in store for avid gamers. Among these tournaments like the League of Legends Championship 2021 in China, The International 2021, whose prize pool is over $40 million, and the EVO Champions 2021, which is returning after a brief hiatus last year.
Online gaming is fast becoming the biggest sector in the gaming industry with mobile, casino, and video games now dominated by what they offer online. 2021 is an exciting year for online gamers, and 2022 is shaping up to be even greater.