Located in Western Ohio, Dayton is the birthplace of aviation as the city where Orville and Wilbur Wright lived and perfected their design for the first practical aircraft. Both aviation and history enthusiasts of all kinds will find lots to love here, in fact, there's so much to explore. If that's your passion, you might want to check out the homes among the Dayton real estate market.
In the meantime, visiting these top museums and aviation sites are a must to explore while you're here.
Wright Brothers National Museum at Carillon Historical Park
The Wright Brothers National Museum is home to more Wright brothers artifacts than any other place in the world. If you have any interest in their lives and the history of aviation, you won't want to miss it. It includes the only airplane that's been designated a National Historic Landmark, the 1905 Wright Flyer III which was the first practical flying machine.
National Aviation Hall of Fame
This institution honors world-famous pilots and space travelers, like Amelia Earhart and Neil Armstrong, an Ohio native, while offering the chance to learn more about them and delve into over a century of flight history.
National Museum of the United States Air Force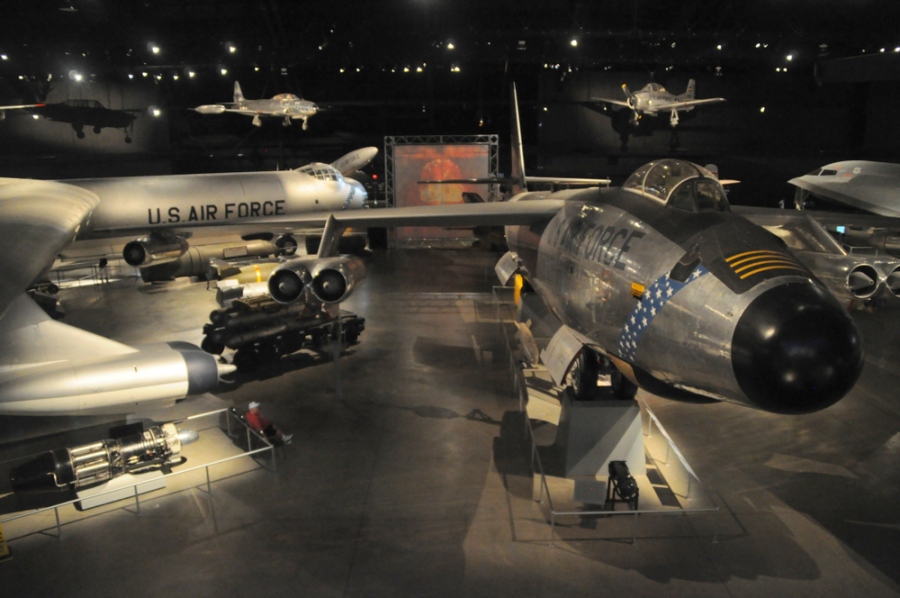 Aviation buffs can continue their explorations by visiting the National Museum of the United States Airforce, the world's largest and oldest military museum. It sits inside a series of airplane hangers on the Wright-Patterson Air Force base just outside of the city. This huge museum displays hundreds of whole aircraft, with one of the highlights being the Boeing VC-137C, Air Force One used on November 22, 1963, the day of President John F. Kennedy's assassination. It also exhibits World War II bomber jackets and Air Force Art along with a Research and Development Gallery where visitors can view the only remaining XB-70 in the world, a plan that could fly three times the speed of sound, used as a research aircraft for studying propulsion, aerodynamics and other subjects.
Dayton Art Institute
The oldest art institute in the city, established in 1919, also has a connection to aviation in that Orville Wright was one of its founding members. It sits within an impressive building that was completed a decade later and has a permanent collection that spans more than 5,000 years of history. It has more than a thousand works, including pre-Columbian, European, American, African, and contemporary works. Some of the highlights include pieces by Dale Chihuly and Edward Hopper. In its Lange Family Experience Center, an interactive gallery for families with children, visitors can enjoy art in thematically based exhibitions designed to stimulate creativity and curiosity.
Boonshoft Museum of Discovery
While it's primarily a children's science museum, the Boonshoft Museum of Discovery is a favorite among parents too. It displays over one hundred animal species, including Patience, a two-toed sloth. The kids can learn all about the Earth's systems on a 68″ globe, visit the Sun Room to learn all about our sun, and head deep into space in the Hall of the Universe.