What's that – can you hear the soft sounds of breaking waves on gorgeous beaches? Southern California might be calling your name! With miles of beaches, world-class entertainment, and more, this area is a paradise. When you stay in Westlake Village, California you'll find countless things to see and sites to explore.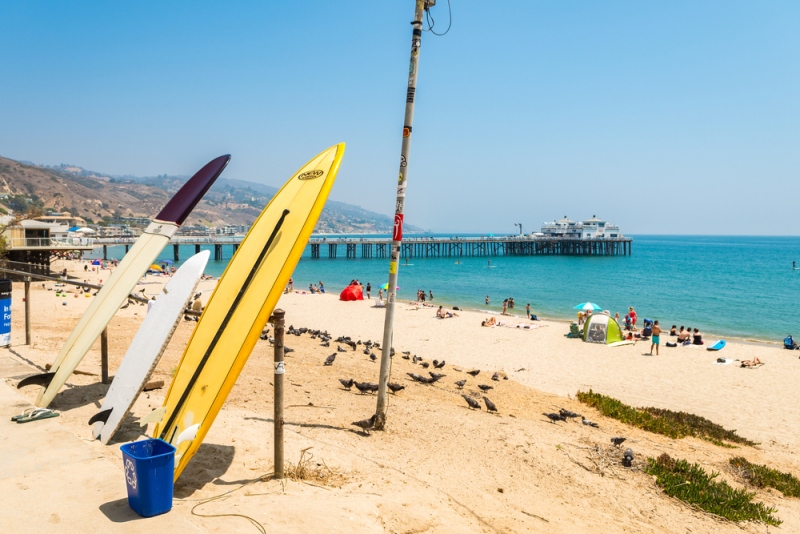 Play on the Beach
The hotels near Westlake Village are within an easy driving distance of many beautiful beaches. The epic Malibu Beach is one of the closest, and Leo Carrillo State Beach is a nearby local favorite, as well. Taking a day trip to nearby Venice Beach is another fun option.
If you're up for some real adventure, take a boat or a plane to Channel Islands National Park. Once you're there, you can explore the park on foot or by boat. During your hikes, you might spot an island fox or a bald eagle.
Experience Thrills
If you love rides, whether tame kiddie rides or wild thrill rides, Southern California has what you're looking for. At Six Flags Magic Mountain in Clarita, you can ride Twisted Colossus, a hybrid coaster constructed of both wood and steel. Other iconic rides at this park include Goliath, Batman the Ride and Justice League: Battle for Metropolis.
There's even more fun to be had at Universal Studios Hollywood. The Wizarding World of Harry Potter is one of the most popular areas of this park. If you're a movie buff, you can't miss the Studio Tour.
Explore History
Step way back in time with a visit to the La Brea Tar Pits. The museum contains an impressive collection of Ice Age fossils that were excavated locally. There's even an observation pit so you can lay eyes on the excavation work for yourself!
For a taste of history that's a bit more recent, make plans to visit the Ronald Reagan Presidential Library and Museum. This facility houses the actual Air Force One plane on which Reagan flew, a piece of the Berlin Wall and a replica of Reagan's Oval Office.
Shop 'Til You Drop
If your idea of a great trip involves shopping, visit The Oaks in Thousand Oaks. This indoor-outdoor mall includes stores like Macy's and Nordstrom, and the California Museum of Art is housed there.
In the Westlake Plaza shopping area, you can browse boutiques, pick up groceries or enjoy a casual meal.
Enjoy the Dining Scene
The Malibu area is a foodie paradise. Can't-miss restaurants in Malibu include Ollo, where local ingredients take center stage, and The Sunset, which offers steaks and seafood. At Nobu Malibu, you can eat your sushi Oceanside and possibly spot a star.
In Westlake Village, satisfy your seafood cravings at Lure Fish House, or enjoy Italian classics at Tuscany Il Ristorante. With dinner at Mediterraneo, you can please both the vegan and meat-loving folks in your party.
Get a Great Night's Sleep
No matter which sites you decide to visit on your trip to Southern California, it's essential that you treat yourself to good rest each night. A popular option is the Hyatt Regency Westlake, where you opt for a suite or a standard room. Plus, the complimentary bath amenities from KenetMD will help you feel pampered and refreshed.
Get set for sunny days and Southern California living! On a trip to So-Cal, you can experience both relaxation and adventure, and hotels near Westlake Village will put you right in the center of the action.