Do you find ways to get a good scare out of life from time to time? If not, you are missing out on some fun.
That said there are a myriad of ways you can come up with some good scares.
From rides at amusement parks to creepy clown movies, there should be no shortage of options.
So, what gives you a good scare?
Don't Be Afraid of a Little Fun
In coming up with ways to give yourself a good scare, keep these options in mind: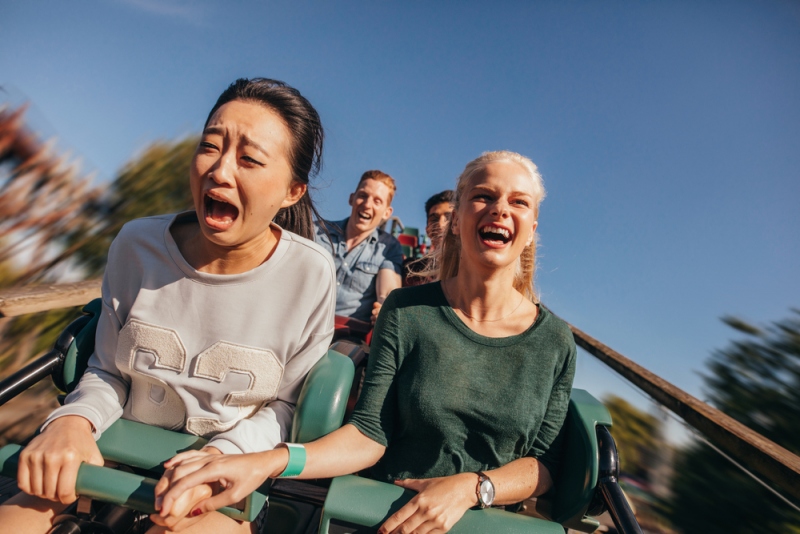 Amusement parks – When was the last time you went to an amusement park and rode some awesome rides? Such venues can provide the setting for a few screams and hair-raising entertainment. That said make sure you get the most out of the rides. If you are planning a trip somewhere and have some free time, see if there are any cool amusement park rides nearby. It may be a case of where you have to do some traveling away from your home area to find the best rides. From dipping rollercoasters to rides that go around until your head spins, get a thrill a moment.
Scary movies – How long has it been since you sat through a really scary movie? In the event it has been a while, is now the time to watch one? Remember, it does not have to be Halloween for you to get scared out of your wits watching a film. You may have some good scary ones in your DVD collection. If so, pop one in your DVR and let the screams begin. Get close with that special person or even consider inviting friends over to your home to watch with you. No matter how high the body count in the film goes, make sure you remember it is only a movie.
Haunted houses – Although you likely will have to wait until fall, how long since you went to a haunted house? Such venues can provide visitors with great scares. Many such places open up in early to mid-September and stay open right through Halloween. With this in mind, check around your area to see if any exists in the fall. There is nothing much scarier than going through a haunted house. Before you know it, creatures are jumping out at you and more. Yes, be very scared.
In having fun getting scared, be sure to keep everything in perspective.
From the rides to scary movies to haunted houses, you are there to have a little bit of fun and nothing more.
If you have children at home, determine if any of the above options would be appropriate for their ages. The last thing you want to do is scare them to the point where they are too afraid to ever do a specific activity again.
So, if the time is right for you to get a good scare out of life, what are you waiting for?
Get scared and live to tell about it.