As adults, it sometimes may be harder to find good friends than it was as children. Normally, you wouldn't just walk up to your peer and ask them to color with you or play with their blocks. We have to come up with different ways to make good friends. And while you may no longer have the superhero-themed birthday parties, adults can still bring a group together with a great game night. Anything from poker to Uno can get a group bonding and laughing together. However, throwing a fantastic game night party requires some planning and preparation. To have your party stand out, you'll want a fun theme, great games, and some stellar party snacks. After your game night, you'll be the talk of the town.
Bringing Your Poker Face
Poker may be considered a classic "boy's night out" game, but you can expand this to fit all of your party guests. Everyone loves a Vegas-themed party with gambling and fancy cocktails. Why not bring your friends together for a fun night of poker. Most people already know the game, plus with the variety of games, you can keep the fun times rolling all evening. And if not everyone knows the classics like Blackjack or Texas Hold'em, no one will mind taking a minute to explain the rules. All are welcome and encouraged to put their skills to the test.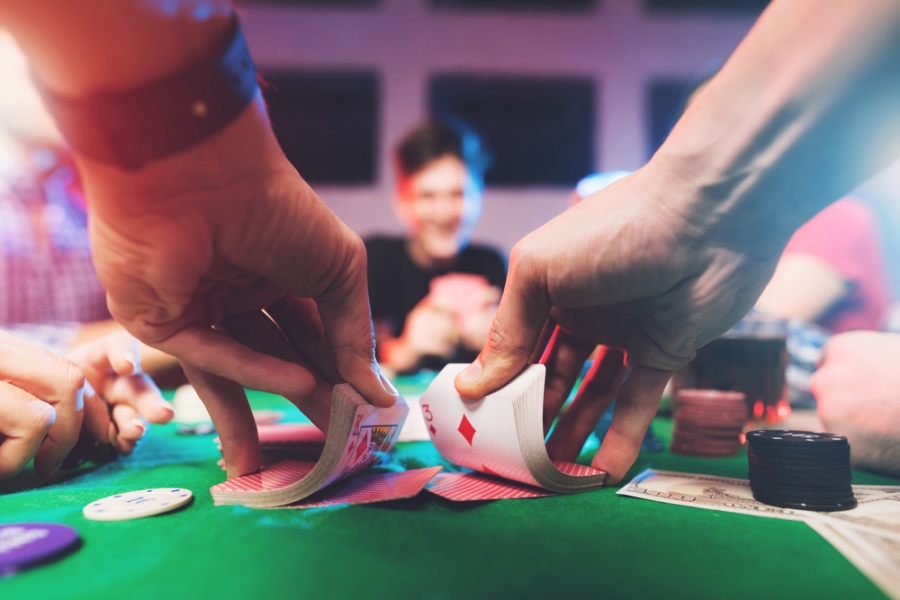 There are also so many opportunities to hone your poker and gambling skills online or by watching on TV. If you have a satellite package, chances are you've come across some professional poker before. And while you may not be ready to wager thousands of dollars yourself, you can use a Caesars Casino bonus code to earn some "free" funds to gamble with online.
Not everyone loves the thrill of wagering big amounts of money, so your evening can involve something simpler. But a game night always needs some sort of fabulous prize, right? Rather than wagering money, you can use tokens and whoever ends up with the most at the end of the night wins a fabulous prize. You'll often see casino or poker nights used as school fundraisers or charity events, so this is a fabulous way to get your guests involved — and everyone wins in the end!
Make it Realistic
The key to throwing the best poker night is to make it really realistic. Maybe take a moment to research what a what a casino would really look like. You can also really get into the theme by assigning your party goers to certain roles. You could maybe be a bouncer or the bartender while your cohost deals at the tables. The key is for your guests to enjoy themselves and get swept up in the fun of the evening.
Now, no party is complete without special food and beverage to match the theme. Something like a poker game night is the perfect opportunity to come up with a fun and unique cocktail. And why go with a boring spread of chips and dip when you can come up with special hors-d'oeuvres? Some of this may seem a little eccentric, but the more entertaining you make the night all around, the more your guests will be talking about the event. Parties are a wonderful way to bring a community together, so by going all out, you show the community that you are invested in them as well. Putting in a special effort goes a long way in people knowing you care about them. Plus, having a good time and creating great memories stays with you for much longer than one evening.