You've already mastered the basics of style: you avoid wearing socks with sandals, your pants are slim-fitting and hemmed, there are at least two quality pairs of shoes in your closet, etc. Now that you know the basics, it's time to elevate your style to the next level of personal expression and elegance. What you wear and how you groom yourself says a lot about you, therefore you should put time and effort into selecting the right pieces.
By no means can we cover everything here, so we've selected three, simple yet classic pieces that will add elegance into your life.
Less is more when it comes to men's elegance. Throw away all of the colognes you've been collecting since secondary school and invest in some quality luxury cologne. Memories are often connected to scent, so why not make yourself even more memorable by choosing a scent that's unique and that smells wonderful. Not only that, but cologne shakers are actually more economical in the long run because the shaker top ensures measured drops of fragrance and the formula tends to be more concentrated, so the cologne itself will last longer.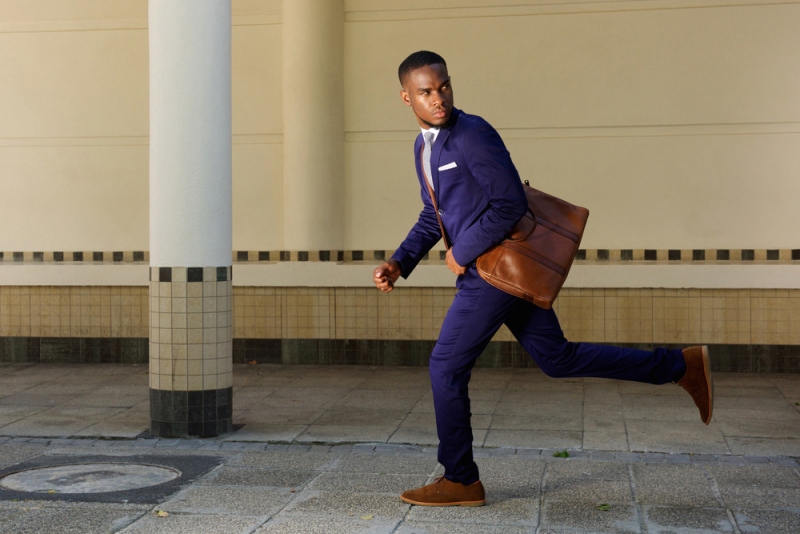 Keeping with the "less is more" theme, invest in briefcase or messenger bag that can take you from day to night, weekday to weekend, and work trip to holiday. Messenger bags are particularly great because they combine functionality with style. A beautifully crafted briefcase can be a fantastic addition to your workwear: it'll take you from looking like an intern to looking like a CEO. There's no need to buy one for every outfit. Simply choose a versatile color, material, and design and you're set to turn some heads.
Nothing quite says elegance like a stunning wristwatch. If you're purchasing your first watch and you're overwhelmed by the choices, stick with something that is classic and minimal. If you're expanding your watch collection, consider size, material, and features. Maybe you already have your everyday watch and are looking for something you can take adventuring so keep an eye out for watches with alarms, timers, lights, compasses and water resistance. Adding a new wristwatch to your outfit is an easy way to add elegance to your life.
In conclusion, if you're looking to incorporate more elegance into your life, buy less, but buy better. Quality over quantity is the foundation for elegance.