With the UK economic consistently blighted by a lack of productivity despite the long hours we work, employers around the country are always on the lookout for new ways to motivate their teams.
Motivating employees can be an incredibly frustrating experience due to the different ways workers respond to the same motivational factors. While some might be motivated by money, doing good or making a difference might be enough to inspire others to do their best work.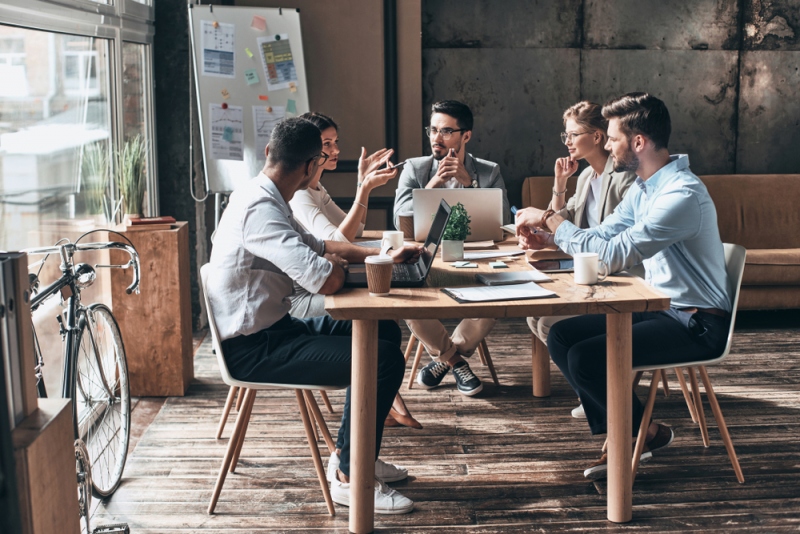 In this guide, we're going to take a look at 5 proven ways to motivate your employees. While each in isolation might not be able to inspire your whole team, when used in combination, there should be something to motivate every type of employee.
Be an honest, supportive and respectful manager
While you might think that would come as standard, most of us will have had experience of an egocentric, self-serving manager who is only out for themselves. Bad management is one of the main causes of demotivated employees in the UK. Like any other skill, effective management takes experience, knowledge and understanding and a genuine desire to support and improve the results of those beneath you. If your managers are good people to work for, your employees will be more motivated and eager to impress.
If your business is growing rapidly then looking at your existing employees before hiring externally for management positions can be a huge motivator. The dangling carrot of more money and career progression can be a motivator in itself, but there's also the feeling of being trusted and respected by your employer. However, if you do promote from within, it's essential you're able to distinguish between who really deserves the role and who shouts the loudest. Make the wrong promotion decisions and it will have the opposite effect of demotivating your team.
Offer free workplace food
It's true that nobody works well on an empty stomach but this seemingly simple motivator actually runs much deeper than that. A poll of 1,200 full-time employees found that 57 percent would feel more valued and appreciated by their employers if they received free food. However, it's important to make sure you provide staff with the right type of food. Office fruit providers Fruitful Office can supply the sort of snacks that will keep your workers happy, healthy and productive.
Provide flexible working practices
Technology has changed the way businesses operate and given employees more scope to work remotely. 46 percent of respondents to a Forbes survey said that flexibility was the most important factor when it came to their job search. So, whether it's flexi-time or a work-from-home opportunity, flexible working practices can be used as a tool not only to attract new staff but also motivate those already in your team.
Rather than trying to guess what motivates certain members of your team, take 10 minutes to sit down with them and discuss what they really value. Giving them what they want might be much simpler than you think.
What are the most effective motivators for your team? Please share your thoughts in the comments below.