One of the best ways to stay in touch with your clients for conversion is by utilizing email marketing. According to recent findings, more than 200 million emails are sent every minute worldwide, and that about 72% of adults in the US prefer it as the correspondence of choice from brands. These are very strong numbers which when properly leveraged, meaning that you can turn in a good ROI and get quality leads from it.
Today, no marketing venture is worth its salt without a proper email marketing strategy. What's more, since more emails reach people's inboxes every day, you have to be smarter and rise above the competition to get your customers attention and to keep it.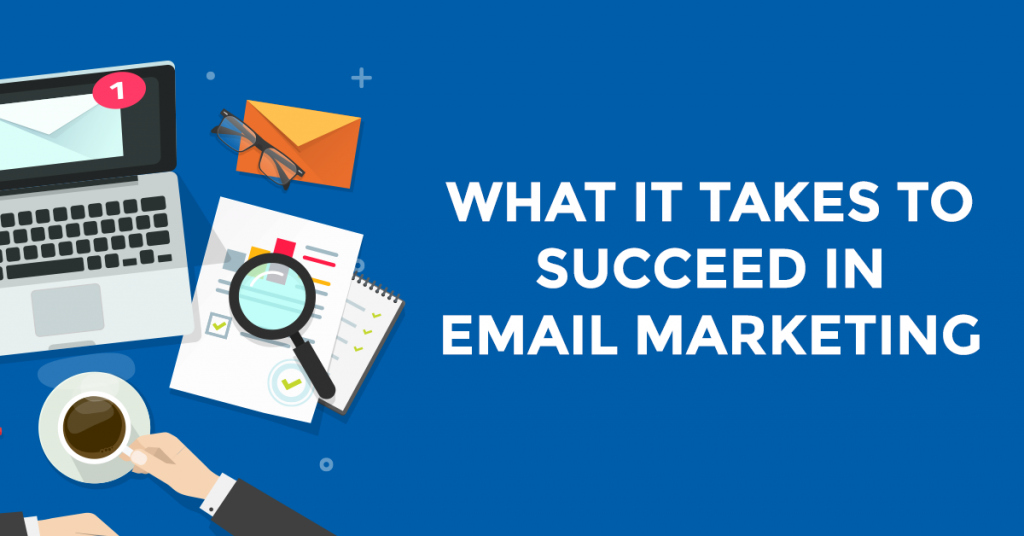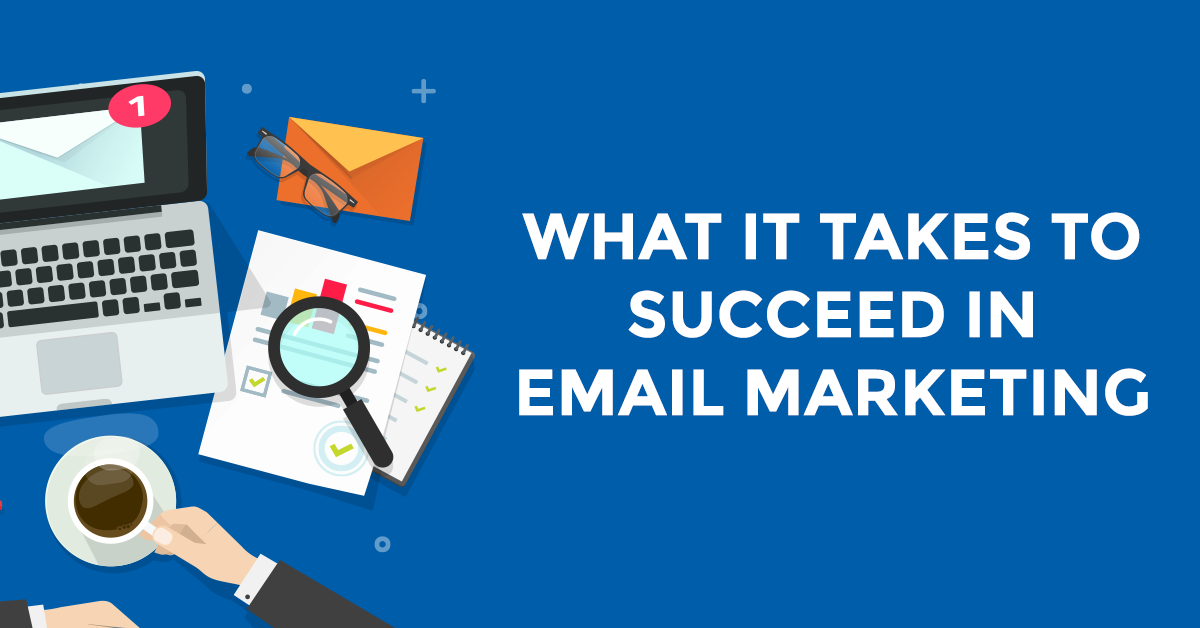 Why is Email Marketing so Important?
#1. Email is the Top Communication Channel
Brands communicate with their clients through various means. However, email stands out from them all enjoying the most attention from customers. According to statistics by ExactTarget, at least a whopping 91% of consumers look at their email every day. These numbers are more than any other brand communication channel including company website, search engines with 43% and 12% respectively.
#2. Maintaining Security
Security is a crucial aspect for everyone, in particular on the internet. Especially with spoofing, a man in the middle attacks among others being so rampant, consumers are continuingly being weary of links and attachment on emails. To inspire trust in your customers, a business should have an SSL certificate on the website – Click Here for more information. Secure Sockets Layer (SSL) certificate is there to provide your customers with the best encryption when they are sharing personal information on your site. What this technology does, is that it encrypts traffic to and from a device to the server. Therefore, even when critical, private information is in transit, it cannot be intercepted.
Particularly on an e-commerce website, having this certificate goes a long way in showing credibility and trustworthiness. When you have an SSL certificate, customers will not be hesitant to provide details about themselves including their email addresses, credit card information, etc.
#3. Better Conversion Rates
According to a recent survey done by ReturnPath, we clearly see that people who buy email marketed products tend to spend 138% more than those who don't receive the email offers. What's more, email has been found to have an average ROI of $38 PER dollar spent and less internal constraints. Now that we have seen why email marketing is so important let's dive into what you can do to make your practices better and consequently get you more leads.
#4. Using Interactive Emails
When it comes to aesthetics between an email and a website, most people will probably admit that websites have a better visual allure. Websites have more clickable content and moving elements, therefore, making them more appealing to most people. This is the same thing that should be done with emails. Since major ISPs like Gmail now support interactive emails, it's your chance to engage more with your email list and increase your click-through rates.
#5. Easy to Scan and Read Emails
As stated earlier, we have more email landing in our inbox. As such, we don't have the time or patience to read through every email that lands in there. That is why email marketers are encouraged to create emails that can be easily read and scanned at a glance. To separate yourself from the newbies, create emails that immediately catch the attention of the reader. A scannable email is one that will help a customer get all the information they need at a glance. Many mail marketers make the mistake of sending emails that are just chunks of text that someone needs to stop what they are doing, focus on the email to understand the message being put across. When you make the email easy to read and scan, even someone in a hurry can immediately get the point of the email at first glance, therefore, saving time and effort.
Some of the best tactics of making the email more scannable are; using interesting descriptive headlines to condense your point, employing whitespaces and images to separate text and using short, precise sentences and paragraphs to catch subscriber attention.
#6. The List You Have is Yours
Unlike other traditional communication channels such as social media, the list you have is yours and nobody can take the leads from you. Administrators monitor most social media platforms, and therefore your account and all its following can be deleted or suspended at any time by the company without notice and for whatever reason.
#7. Use Dynamic Content to Personalize Email
Staying relevant is one of the biggest aspects of an effective email campaign. To this end, embracing personalization of every email is one way to do this. In a nutshell, dynamic content is HTML inside your email that allows for changes in the email based on the user data you have already collected. According to a study done by Experian Marketing Services, personalized mailings enjoyed 41% more unique click rates and 29% higher unique open rates than their non-personalized counterparts. The reason this method is so effective is that the personalization makes the recipient feel special. This can mean all the difference in the world.
#8. Optimizing Email for Mobile
Over the last couple of years, mobile use has gone mainstream. Cell phones have become a default extension of us. Wherever we go, our phones follow. This is why Gartner conducted a study that showed a resounding 74% of users check their mail using mobile devices. Therefore, if your email design is not at all responsive and mobile friendly, you find that you lose out on this market since it's highly unlikely that someone will struggle to try to read uneven text or images. If you haven't improved your email for mobile, you are doing yourself a great disservice.
#9. Avoid Spam Filters
Many a time, we find that promotional emails we send to clients are filtered and forwarded to the spam folder. When that happens, the odds are that the customer doesn't get a notification that there is a new mail and even if they see it, the chances are that they will not be interested in opening it because let's face it, it's tagged as spam. Therefore, to become a success in email marketing, you have to learn how to avoid the spam folder like the plague.
To make sure you stay on the safe side of the inbox;
The first and most crucial point is to ensure that the recipients of your emails did choose to receive said emails.
Also, make sure that you run your campaign from a clean IP address. If you use an IP which has been used for spam in the past, the chances are that your email will land in the spam folder.
Keep the email template clean and make sure that all mail is sent via a verified domain. This legitimizes the operation and makes it easier for mail providers such as Gmail to let it go to the inbox.
#10. Make it Easy to Subscribe and Unsubscribe
Nobody likes to complicate things. This is why the simplest answers are often the most correct. The same goes for email marketing. Customers don't need complications especially when it comes to things like emails. This is why email marketers are encouraged to make the process of subscription and unsubscription as easy as pie. You should make the process of unsubscribing that much simpler too. Many marketers make the mistake of complicating things at the subscribe/unsubscribe side. You might wonder why you would want to make it easy for a user to leave your service; this is why.
If unsubscribing to your emails is complicated and unsuccessful, a user will soon flag your emails as spam so that the emails stop appearing in the inbox. If several users do this, the sender's reputation with the email providers continues to take a hit. In the end, your domain will be blacklisted, and you will have to start all over again.
#11. Craft Expert Copy
We all know where our strengths and weaknesses lie. Therefore, if you know you are not as gifted in copywriting as you would like, don't put your readers in torment by reading substandard copies. Having a brilliant copywriter is critical for email marketing success. Since consumers get a ton of marketing emails every day, you have to stand out from the masses if you want to succeed. Therefore, the content has got to be intelligent, persuasive, engaging and convincing so that the user can click on your call to action button.
Conclusion
Many can argue about the relevance of email marketing today, but the bare truth is that it is still a behemoth and people who create proper email campaigns rake in big money. What's more, email campaigns have measurable results that enhance tracking and reporting. Here, you have an array of tools that measure individual deliverables including click-through rates, open rates, subscriber retention, deliverability and engagement with social media. Depending on the numbers you get on these deliverables, you get to gauge the effectiveness of your current techniques. If the results are not pleasing, continue putting work into it and compare.