Staging a house for a buyer or real estate company remains an important process for getting your house sold and sold quick. With poor staging, some houses can sit on the market for a long time and with homes coming up for sale everyday, it's still a buyer's market out there. The longer your house sits on the market, the more unlikely you are to getting your asking price. With the right skills, you can raise the value of your real estate through strategic home staging.
While ideal to hire a professional home stager, it's not always in your best interest financially and with the eye right visual eye, it's a pretty fun DIY project. The hardest part of staging and selling a house is helping buyers visualize your house as their actual home. Follow these tips when staging your house to help potential buyers fall in love with your house and feel at home.
Must Need Accessories
First, compile these accessories to help you stage your house:
Bowls of fruit
Flowers
Potpourri or citrus scent
Throw or area rugs
Ottomans
Baskets
Afghans
Mirrors
New bedding
Matching towels
Matching drapes and valance set
It's always great practice to bring a little nature into your house with a nice bowl of fruit and some silk flowers on your dining room table and counter. Toiletries are also recommended to make your house feel more welcoming. Some sophisticated colognes and perfumes can make your house feel upscale.
Your bedding and furniture will play a big role in presenting the house. For the, "make yourself at home" vibe, be sure to add lots of cushions and pillows to your couches. Make sure you equip the bedding with new sheets that match the room and is subtle. Spice up some plain color bedding with more vibrant cushions. If your bed is small, you can always keep the frame and substitute with a blow-up mattress and throw the new bedding over it.
To truly transform a room, a rug is worth a thousand words. Ottomans are a great substitute for an old coffee table and are versatile, allowing them to be placed in any room that needs a touchup.
Make Rooms Inviting
Whether it's your dining room or any living area, the furniture maintains the flow of the room. With some well placed chairs, ottoman, loveseat, and couch, you can make that empty dining room into a place for friends and family to sit down and hang out. Don't push out furniture to create the appearance of space and don't buy furniture that takes up too much space.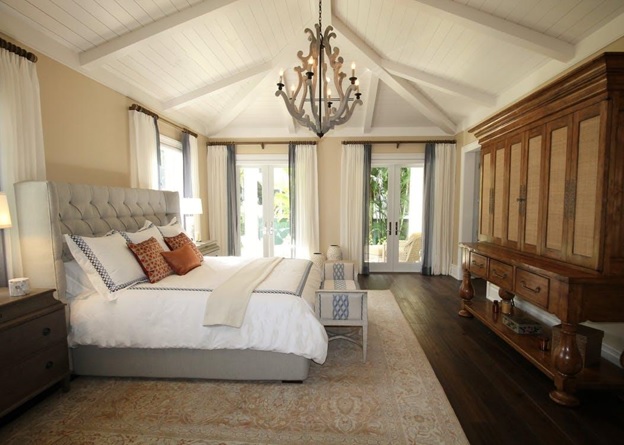 Be sure to maximize the lighting and color of your living areas to bring out the most of your living room. Organize art in a way that's visually striking to buyers, but don't use overly sophisticated art that will distract buyers. You want to help the buyer visualize the living area as a place where he/she can sit down and watch TV with friends and family.
Know Thy Colors
Create an inviting and relaxing bedroom through the use of soft, neutral colors. Some people stick with tan, but you can also use a soft blue-green color to add a nice relaxing atmosphere for buyers. Make sure your paint matches the drapes so the bedroom is not contrasting and appears wider. Be sure the setup for the master bedroom is gender neutral.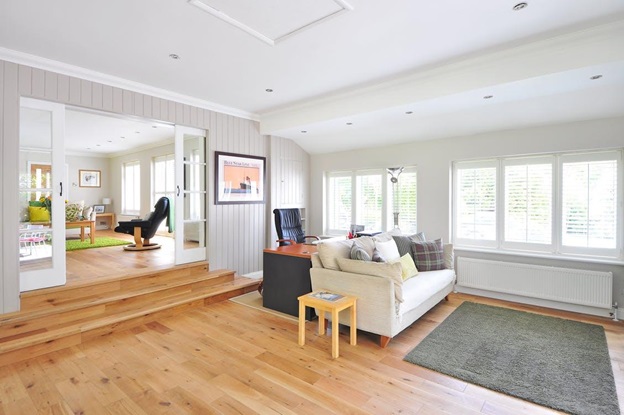 Save bolder and darker colors for extra rooms, such as a powder room or a dining room. Use cushions and rugs to create bold contrasting colors that are striking to the eye. In the end, neutral paint on the walls ties the whole room together and makes these rooms feel more welcoming. Also, neutral colors make the house feel larger and don't combat the natural lighting of the house.
The Principles of Lighting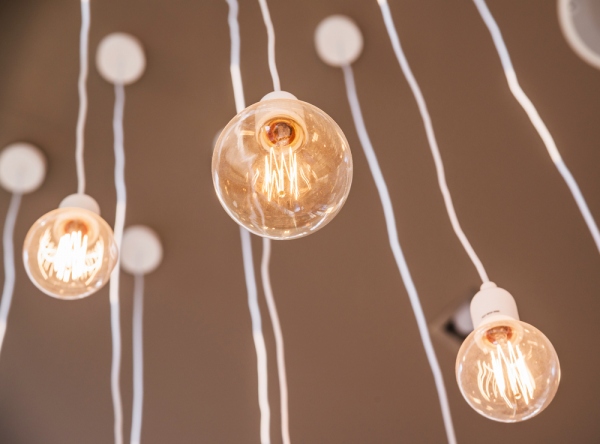 Perhaps the most important aspect of home staging remains proper lighting. Showcase your house by adding three course lighting to all major rooms in the house. This includes, ambient lighting, accent lighting, and task light (such as a desk lamp). The brighter the better, although you don't want to make the house appear ridiculous. Use LED bulbs that are bright and be sure to clean lighting fixtures that may be dusty or filled with bugs.
Showcase Functionality Where Appropriate
Turn that extra awkward space or basement into an office or fitness studio. With some carpeting and fabric on the walls you can transform an empty room into a prospective art studio or yoga room. Add a small desk and plastic chair to a small nook to make it into a convenient office space.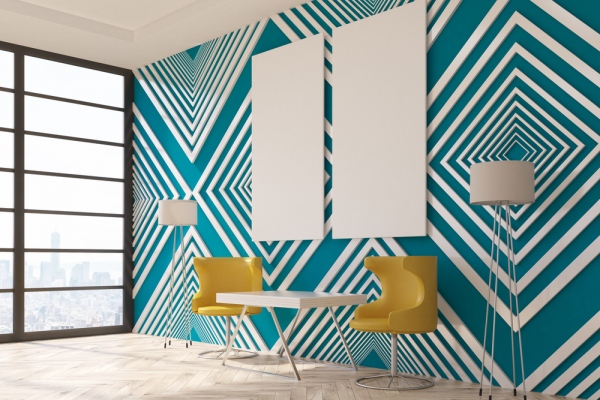 Be sure to clear that closet space to create more room. Aim to make closets as spacious as possible,, even if you have to put some boxes in the garage for a bit.
Spring Cleaning
Speaking of cleaning out space, be sure to get rid of all of the clutter that's still in your house. The key is to depersonalize your house so other people could visualize living in it.
Be sure your staging house is clean and that no obvious damage is present. Use orange glow to touch up some old wood, polish up limestone, paint over any cracked or dingy tables, and clean the heck out of your showers and bathroom. Don't turn off potential buyers with a dirty and cluttered filled home.
Don't Forget First Impressions
Finally, don't forget about curbside appeal and how the house looks from the outside. Be sure to mow the lawn and get rid of any clutter in the yard or garage. Plant some flowers and trim those bushes to make your home appear a welcoming part of the neighborhood. Restain the porch as needed, clean the windows, empty the gutters, and touch up any paint to the exterior that will make your house appear old and beat up.
Conclusion
Don't forget that first impressions are everything. Evaluating whether to stage your own home or hire a professional depends on the price and how well kept your house is. With the right touch, you could significantly increase the value of your home get it off of the market quickly.