A website acts as a foremost key to creating a digital presence. Today, not only business owners but celebrities are also getting their websites developed by experts to showcase themselves more in front of their fans and followers. It has become a common notion that if you want to prosper in any business you need to have a full-fledged website. However, despite such imminent importance, there are many who are still pondering over the confusion to have a website or not to have it. Before you end up making a drastic decision and let your troops destroyed by the competitiveness of the industries, let me guide you about some facts that you should note before hiring a web developer. Read on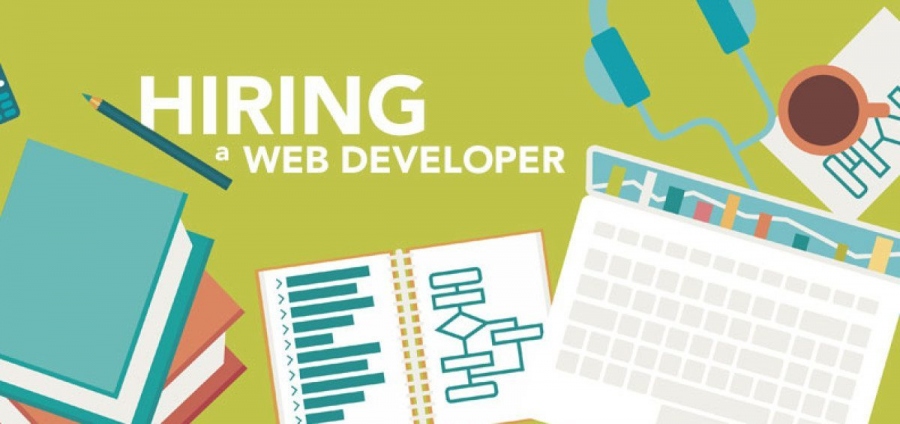 Why Do I Need A Website?
What will I achieve? And why is it so necessary? These two questions pop in in the mind of whoever planning to have a website. Some people think that a small campaign through a social media channel will be enough to drive in sales let alone Facebook and Twitters. The basic concept of branding revolves around authenticity and a website is the only medium through which you can deliver your voice to your target audience and you can spread brand awareness as well thereby highlighting authenticity.
Having a website means getting a digital presence. A website helps you provide a reliable platform to your users from where they can interact with your products and services. A goal-oriented website drives more potential leads and fulfills its core purpose. The rise in conversion rates and brand engagement directly influence your revenue collection and creates an authoritative brand identity.
Basic Elements Involved In Web Development
Before you proceed on hiring a web developer, you must understand some basic involved in this field. Learn which areas you have to consider and what kinds of standards are required to achieve the goal you wish from the site. To provide you brief guidelines check out the summarized elements listed below:
UI/UX Design
The UIU design is basically the outlook of a website. t speaks about how and where each element will fit in. The overall layout of a site in terms of design features is called UI. You must research some ideas before presenting one or if you designer is offering something you must first check those of your competitors to create equally competitive and design.
Frontend
This revolves around coding related to UI design. In this area, the developer has to use a particular language like HTML, JavaScript, CSS or JQuery. Moreover, it is preferred to ask the developer what kind of framework he is using for the site, you can get a chance to study it and then suggest some alternatives if required.
Backend
Backend coding is basically involved when a client prefers to have a fully customized website. If you wish to add different and unique pages like a social link, feedback session or any kind of page the developer has to perform backend coding in which the page is added via its codes.
Mobile Responsive
The best thing that is attracting every business owner is a mobile responsive website. Having a mobile-friendly website you can be sure to make greater success as a huge percentage of maar5tphone users prefer browsing sites via their cellphones.
Once your site is developed, do check its interface and layout on multiple devices just to be sure of its performance. Your site should not slow down, or show distorted content. No matter on which device you browse it must look engaging, flawless and have a top loading speed. Mobile responsive is extremely important to surpass your competitors by offering convenience and ease to your users.
Do Check the Performance
Many tools and software offer professional testing services. With such tools, you can check any feature of your website. Experts who offer custom web development solutions first debug the issues and check the performance before handling the site to their clients. However, you must it on a personal level as well. In case if you come up with something big, do rectify it as soon as you can.
Author Bio:
Dominic Lester is an astute techie; he has been working as a project manager in a Web Development Company. He like to create websites, writing about technology and Entrepreneurship, and help his readers stay aware of the latest occurrences in web industry. You can follow him on twitter and G+ for updates.