Summer just ended, and Fall will rapidly roll into Winter. Don't you think it's time to get moving on that New Year's Resolution before it's time to set the next one? Getting into shape is a goal many people struggle with for various reasons, but it's time to get serious. Instead of dreading your workouts, focus on having fun while you're exercising and you're much more likely to stick with it. Here are some easy ideas to help you finally stick to your plan, have fun, and see the results you've been wanting.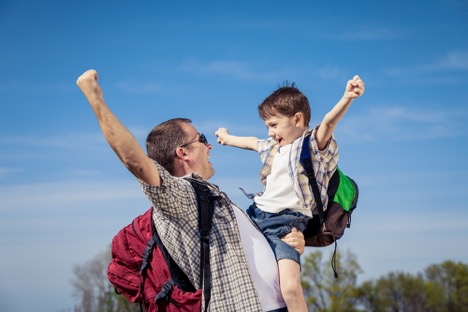 Try something new.  If you have been in an exercise rut, maybe it's because you're tired of doing the same old thing.  Mix it up a bit. Try that new class at the gym that intimidates you just a bit. Learn how to surf. Take up martial arts, or sign up for a 5k. Taking on a new challenge can be beneficial in two ways.  First, you may find a new passion to inspire and encourage you. Secondly, learning something new engages you in multiple ways as you process new mental information along with unfamiliar physical movements. It's often enough to keep us motivated and excited enough to stay with it and get results.

Choose a partner. Working out alone can be a drag.  Ask a friend to join you. This doesn't mean you have to try partner yoga (although it is a great option), it simply means to exercise with a friend.  Having a companion keep you company on a long run or commiserate with you during a killer bootcamp certainly makes your workout more fun. The more fun you have doing it, the more likely you are to stick with it. Having a workout partner also holds you accountable. It's easier to stick to a routine when you know someone else is counting on you to be there. If you don't have a human friend or spouse to partner with, consider exercising with your dog. This could be as simple as walking or running with them regularly, hiking and exploring new trails,  or exercising together at a dog park for agility. Keep in mind that different breeds are better inclined to different activities, but with a little research, you can create a fun exercise plan for both you and Fido.
Play with your kids. It can be hard to find time to exercise when you have small children, so find a way to exercise while playing and having fun with your kids. For example, go to the park. Each time you push them in the swing, do a squat. If they can "push" themselves, put your feet in the swing next to them in a plank position and do push-ups. Throw in some triceps dips on a park bench. While helping them learn how to cross the monkey bars, do pull-ups in between attempts. Be creative and make an obstacle course to do together. If the park has a paved path, you can roller skate or bike together, too. Before you know it, the park will have turned into your personal gym, and you and the kids will be having a ball.
Set it to music. Music makes everything better. If your workouts have been a little dreary, create a new playlist with all your latest favourite songs and crank it up. Whether you're dancing in your living room or sweating it out at the gym, having a great beat in the background will help keep you moving and make it feel more like a party than a workout or obligation.
Getting into shape can be a challenge. We often find ourselves in a rut or simply dreading the next workout.  If you can bring some fun into your exercise routine, you will be much more likely to stick with it, get results, and have a blast all at the same time.