For the typical student, choosing a college can be as simple as meeting entrance requirements and filing out financial aid forms on time. For students with disabilities, however, there are many factors to consider when choosing an institution to continue their education at. If you aren't sure where to start, here are some things to check for when first applying.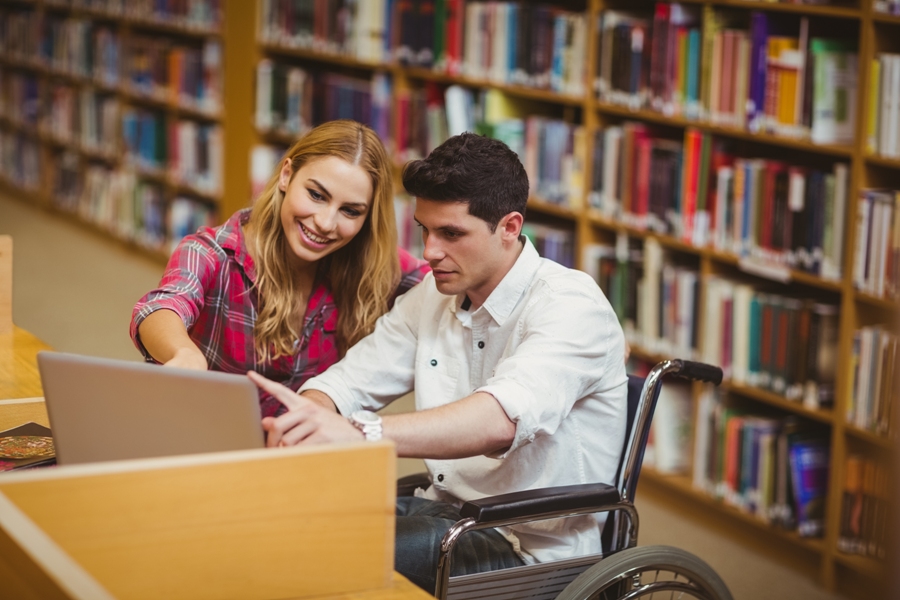 In-Class Services for Learning Disabilities
When choosing a school as a student with a learning disability, your main concern should be what resources are available, so you can excel in the classroom. Depending on your disability, you may need extra time on exams, assistance in taking notes, dedicated tutoring, or other services that a reputable institution can provide. Outside of the classroom, you should also inquire about the school's counseling and health services, since these often serve to support disability services and are a good sign that the school takes its students with disabilities seriously.
Check to see that the school has a centralized administrative department in charge of providing these services and what sort of application process is needed to access them. Some colleges may charge additional fees for disability services, so ask if this is the case and whether or not there are financial aid programs to help cover or defer the cost.
Navigation and Transportation for Physical Disabilities
It's a simple fact that most of the world's infrastructure simply isn't designed with those who have disabilities in mind. For example, despite the widespread use of wheelchairs, many cities fail to incorporate simple ramps to facilitate easy entry. In other cases, older buildings refuse to update elevators to enable wheelchair users to easily navigate. Sadly, this problem even pervades colleges and universities around the country, especially in older buildings. All this comes in spite of the fact that students with disabilities make up nearly 14 percent of all students currently enrolled in public education.
When considering a school, be sure the buildings are outfitted with necessary accessibility features like ramps and elevators. If it is a larger campus with class halls spread out, check to see if the university offers transportation via disability outfitted vans. If you plan to attend night or weekend classes, check to see how often these services run, as some colleges only offer them on weekdays or during regular daytime hours. In general, have the university staff clearly state what services are offered and how quickly after enrollment the services will be made available. If you intend to dorm, determine if the school provides appropriately equipped dorms and the necessary application process needed to secure a living space.
College provides enough challenges on its own, so finding a school with the additional resources you need is essential. Don't be afraid to ask questions from staff, current students, and even alumni. With access to the right tools, students of any background and ability can succeed.