When you are traveling to the Salt Lake City, Utah area for a business trip, you can get a lot more than business out of it. Salt Lake City is centrally located for lots of large companies, but it also happens to be one of the most beautiful places on earth to visit. Here are some business travel tips to use to your advantage so you can have the best possible time while in Salt Lake City.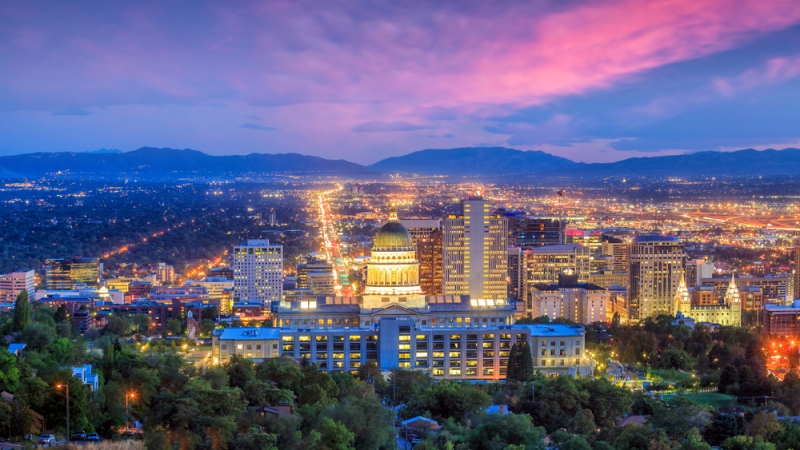 Make Sure You Have All Your Essentials
It is of utmost importance that you have all of your essentials packed for your business trip. These things should include chargers for all your electronic devices, toiletries, business cards, and various office supplies you might need. As an optional item, you may also want to pack some small, healthy snacks in the event that you get hungry while you are en route to your destination. Sum all your items up on a checklist, either written or in an app. You'd be surprised how often even the most seasoned traveler forgets something blindingly obvious because of haste or a slip in concentration.
Be Loyal While Traveling
It is a good practice to always be loyal whenever you travel. This means you should opt for using the same airline, rental car company, and hotel brand when you have to go on a business trip. This can ensure that you can get all the perks that come with staying loyal to your preferred brands. As a business traveler, you can take advantage of these programs and gain a valuable status level with your airline of choice. Even if you simply have a frequent flyer number, it can benefit you in significant ways like getting upgrades when they're available and all other things are equal.
Find the Right Hotel
If you believe you might have to travel to the Salt Lake City hotel again at some point in the future for other business trips, it's wise to develop a good relationship there. It can help you to get the best possible accommodations and even a lower rate in the future for your stays. The hotel staff can also go out of their way to ensure that you have a stress-free stay, and you will know that you will be getting top quality service.
One of the most popular Salt Lake City hotels for business travelers is the Hyatt Place Salt Lake City/Downtown/The Gateway. It's centrally located, as the name implies, downtown. It's near many corporate locations for large companies, including Amazon, FedEx, WECC, Spring Mobile, and many more. It has ample meeting space and good amenities. Just take a look at their website to see what else they can offer you during your trip.
The Kimpton Hotel Monaco is an off-beat choice for business travelers looking for something different. It has eclectically-furnished rooms and discounts for staying longer than three nights.
Scope Out the Best Eateries
Before you even arrive at your destination, you will want to scope out all the best eateries, so you know where to dine out. There are a number of great restaurants in the Salt Lake City area that offer a variety of cuisine. You can even make it easier to get reservations at them by downloading the OpenTable app to your smartphone. This is the ideal thing to do when you have a big business lunch meeting during your trip.
For a specific recommendation, the readers of Salt Lake Magazine picked Log Haven as their favorite restaurant of 2018. It's a fine dining establishment located in a log mansion in the Wasatch National Forest. Its emphasis on nature and local ingredients gives it an intrinsic connection to Salt Lake City. It's not to be missed if you're in town.
Avoid Checking Luggage
If it is at all possible, you should avoid taking multiple pieces of luggage on your business trip. Instead, opt for smaller bags you can simply carry onto the plane. It can make your load much lighter and your travels easier, in general. Compression bags, in particular, work very well on business trips.
These tips can help you have a better time all around during your Salt Lake City business trip.