Do not compromise with your space.
Having a disorganised bathroom can add up to your workload while cleaning it. Often the issue occurs either due to lack of space or over the clutter of toiletries. Not to mention that an over-stored bathroom contributes to your anxiety while you need to rush for important work, and there you are fumbling through all the mess. By implementing these eight bathroom storage ideas will certainly organise all your toiletries. If you're seeking immediate help – https://www.plumbingforce.co.uk/emergencies/
Use Stack Shelves
The common issue with today's washrooms is they lack enough space. But, not to worry because if there is a free space in the wall just install three stacks there and boom!!! You have a shelf to stack your soaps, towels, even that cute little plant you wanted to adjust can be kept. In a positive note, it is quite feasible as well thus not only are you making the best out of your bathroom's space but also getting it in a feasible deal.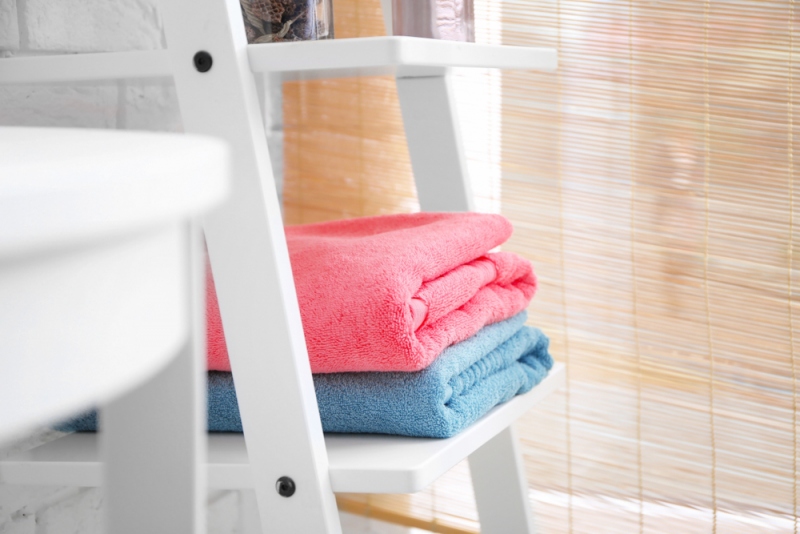 Install a wall-mounted cabinet
There are a plethora of cabinet options for bathrooms these days. These cabinets are spacious enough for your bathrobes, toiletries, towels, and everything you might be willing to decorate with. In fact, installing a mounted cabinet will save you more space since there will be less utilised spots inside the bathroom.
It is also worth mentioning that a mounted cabinet may cost you a couple of extra bucks, however, it is guaranteed to turn the cleaning work a lot easier. In case you may not be willing to overspend, there are some DIY cabinets that you could set up easily.
Assort an artificial linen closet
Every household has a set of linen baskets sitting idle in the corner, USE IT! Attach those baskets alike a linen closet for your towels and washcloths while your toiletries can rest on the rack above the sink.
Also, if you do not have enough baskets that you can always buy them at the store, and if you want an authentic linen closet you might consider spending a few extra bucks.
Install Drawers
Installing drawers might sound expensive, however, installing a permanent drawer will add up to a lot of space in your not so spacious bathroom. What you can do is label each drawer for a specific set of toiletries, or first aid kits, towels, washcloths, bathrobes and many more.
Dual-purpose mirrors are cool!
Dual purpose mirrors are every 8 out of 10 peoples favourite. It's cool and to some extent cautious for your child as well. Remember the time your child tried to reach the top shelf for the shaving foam and hurt himself? Not anymore, with the help of a dual purpose mirror, you can hide away the concerning and harmful toiletries from your toddler's reach. In addition, these dual-purpose mirrors are just perfect for small spaces. When it's closed it's a full mirror where you can check yourself out and when you slide the mirror, "tadaaaa!!!", shelves for your necessities.
Shower organisers are the cheapest
Shower organisers come with specifically designed pockets for all your toiletries, let it be shampoo, conditioner, your brush, first aid kits, shaving kit, and waxing utilities just name it, and there is a pocket made for you.
Consider the Magnetic Strips
While installing a shelf or a cabinet make your space more usable by installing a magnetic strip. A magnetic strip would be the perfect choice for your nail cutter, those stubborn bobby pins you lose track of, the nail files, scissors and of course tweezers.
The best part about the magnetic strip is that you don't have to spend extra bucks on installing it, just stick it up wherever you prefer.
A repurposed bathroom cart
If looked closely we may come across an old bar cart or a breakfast cart in our house which can be used as a bathroom cart. Having two shelves these carts would be the best fit to settle in your towels, washcloths, and bathrobes in one shelf; while utilising the other drawer for keeping toiletries. Also, this is kind of recycling so it's saving money and a lot of effort of installing any kinds of shelves or cabinets.
In addition, we can attach hook if we prefer for the shower caps, shower sponge and other hangable utilities.
To conclude, do not fume over small bathroom space rather smart it out with these amazing bathroom space hacks and make your regular chores easier.