Anyone that plays games on their mobile devices will know just how much the experience has improved recently. Mobile gaming has really developed at a rapid pace in recent years and that is likely to increase as mobile technology advances further. If you love playing mobile casino or slot games, then the next generation of games to play on your smartphone should be spectacular.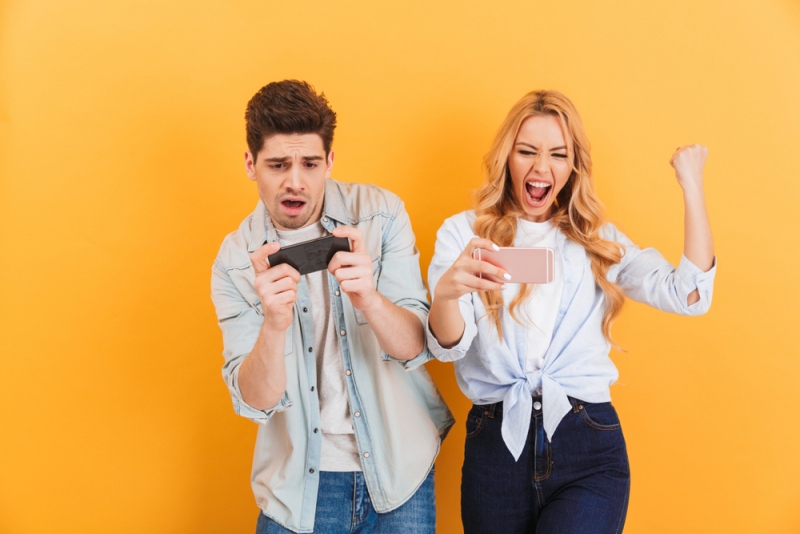 In the past, mobile gaming could be a less enthralling experience than playing on a laptop or desk-top PC. Much of this was due to the mobile devices themselves which limited the games that could run on them to 2D, side-scrolling affairs. While these were fine if you were so bored that watching paint dry looked like the Mardi Gras, they left many players cold. However, in recent years the situation has changed for the better.
What has changed with mobile gaming and why? 
There are two main factors behind the evolution of mobile gaming into what you can play today. One is that the games that you can enjoy are now much more entertaining and are constantly being improved, and the other is the push for change that players' habits have prompted. Once players started to use their mobile devices for gaming, it forced the phone manufacturers and game developers to up their offerings.
But just what is behind these changes specifically?
Bigger screens – one big problem for early mobile gaming was the size of the screen on many mobile phones. Most were so tiny it made playing the same games (or any games!) on them as on your PC impossible. That situation has changed massively in recent years as both tablet and smartphone screens have become bigger, thus solving the problem. In turn, this allowed mobile gaming to evolve to offer better games to players.
More powerful devices – another big factor for the change in mobile gaming recently is that the mobile devices we now use are much more powerful than in the past. That has allowed both casino sites and game developers to offer an experience that is much more immersive than before, with greater graphics, better sound and gameplay.
Multi-player option – another change in mobile gaming has been the ability to connect with friends via your mobile device to play the same game together. This has been a really popular evolution and has helped mobile gaming to embrace the social nature of playing with friends. Many casino games will also have real-life players to compete against online.
Better choice – another key factor in mobile gaming's evolution has been the increase in mobile friendly versions of casino sites. Stakers has a superb mobile friendly range of games to enjoy and this type of consideration to playing on the move is being seen more and more. The range of games that are available to play at mobile casinos has also increased in recent years to cater to public demand.
Mobile gaming continues to change 
Mobile technology is always changing and so is the technology that runs the online casino sites. That means that mobile gaming is likely to evolve further in the future in exciting new ways for you to enjoy. As a player, the only thing you have to worry about is how to have the most fun!