The road to Thailand is filled with many travelers who are eager to undergo training in the martial arts sport called Muay Thai. Acclaimed as the country's national sport, it has gained much interest and attention. They have established camps where the sports are taught. Trainees will not only learn new skills but experience another culture as well as for health benefits.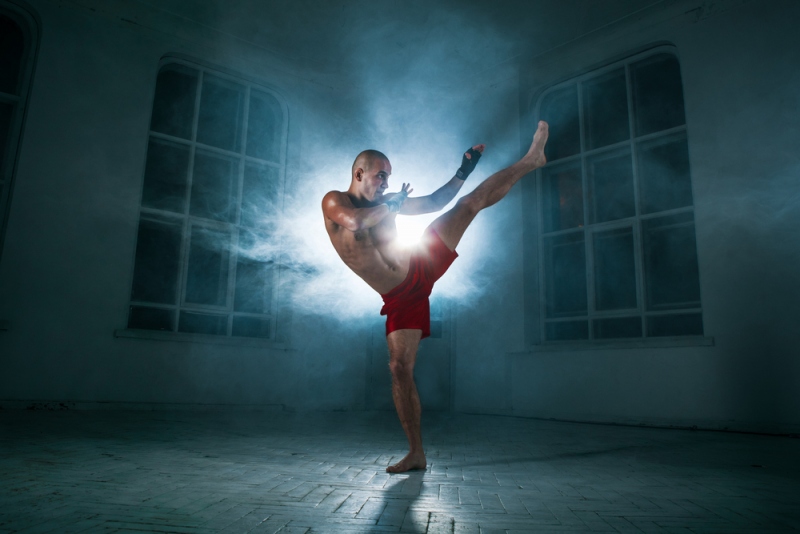 Brief history
Muay Thai history was lost when Ayutthaya, the ancient capital city of Siam was sacked by the Burmese. Its fighting style had developed for centuries as tribes migrated from the steppes of China through Burma, Cambodia, Laos and Vietnam. Techniques and tactics were improved and honed while the basic the rudimentary "fighting-style" began to take root. Older soldiers and fathers passed this fighting style to their sons and the next generations.
What Muay Thai is all about?

Referred to as "The Art of Eight Limbs, Muay Thai uses the eight points body as mimic weapons of war. The sword and dagger are the hands; acting as armor against blows are the shins and forearms that were hardened during the training. Acting like a heavy hammer or mace to make opponents fall is the elbow. The axe and staff are the legs and knees. The body is acting as one unit. The knees and elbows are always looking for an opening while struggling to throw the opponent to the ground for victory.
Today many people travel to Thailand to learn this sport, for health, fitness and to lose weight.
Health benefits in general.
Muay Thai and other forms of martial art revolve around constant movement and this is a good way to improve cardiovascular endurance. Though, if you plan on taking up Muay Thai, you're bound to experience weight loss. As long as you are determined to stick with the training, your instructors and/or coaches will undoubtedly help you improve your health. With weight loss and cardiovascular disease minimized, your Type 2 diabetes will follow.
Muay Thai training camps in Thailand:
With vision to bring quality and authentic Muay Thai training in Thailand, people from all levels are accepted in camps for 2-week, 4-week and 8-week option. It will be all inclusive pricing with accommodation, training, tickets to seminars from Thai champions and other activities. Schedules are announced in websites depending upon the number of applicants.
At the end of the 1-month, the one fighter who shows the most dedication, discipline and passion will become a sponsored fighter for an additional month. He/she can travel to adjacent cities, go home or stay an additional month or choose to fly back at a future date. This is a fight camp, so it's not for beginners.
There will be weekly seminars taught by top Thai fighters as well as trips to watch fights at the legendary Lumpinee Stadium. Your achievement in the camp is limitless. As neophyte or professional athlete, you will be given the best of care. Regardless of your fitness level, size or physical limitations, everyone is invited to participate in the program.
All benefits at www.suwitmuaythai.com have affordable classes; campsite atmosphere is like a dream with the picturesque scenery of Thailand's sand and sea, all are in for the win.
Many Muay Thai graduates maintain website to get connected. Today Muay Thai is becoming very popular on a global scale. It was recently accepted as an Olympic sport, finally gaining its deserved recognition.