This might be considered as a cliché in the world of designing but it is true that good lighting plays a vital role in deciding the design and look of your room. Lighting sets an impact on the mood and ambiance of a space and if you can get it right, it can change the total look of the interior of your home. The lighting tricks that are used in restaurants, bathrooms are different from that of a house.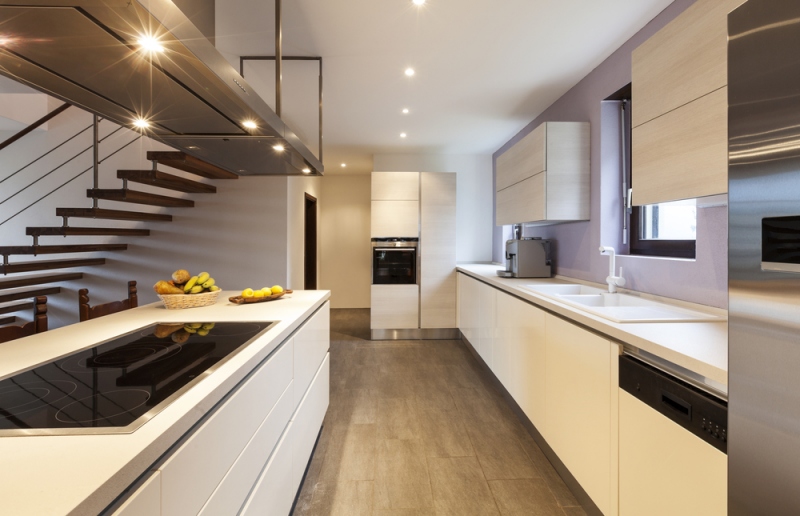 So, if you're eager to know how aesthetic lighting can be done in your house and you can use candle bulbs to decorate your home, here are few lighting tips that you can take into account before you start decorating your home.
#1: Take into account the height of the ceiling
It is important for you to know the height of your ceiling while choosing light fixtures which are hanging. There are few lights which come with rods or cables that are adjustable but that doesn't mean that all lights are similar. If you wish to install hanging lights, make sure you don't get stuck with a light which either hangs too high or too low. Expert designers say that a light should hang around 12-20 inches below a ceiling.
#2: Know the distance to maintain
While you choose to hang a light over a kitchen countertop or over a dining table, you should remember that 28-34 inches in the distance that is recommended from the surface of the table to the bottom of the light. Nevertheless, here the light's size also plays a role in determining the distance. You can move a smaller light lower and a larger one can be moved higher.
#3: Know your light preferences
When you're at the initial phase of light building or renovation of your lights, you should be sure about the preferences of light that you choose. In case you wish to have 3 pendant lights right at the top of your dining table instead of 1 or 2, you should remember this way before you start building the construction. If you're not sure about them, you will land up in trouble.
#4: Get cord swags
In case you've chosen to add a new pendant light but you don't wish to deal with the hassles and trouble of changing the electrical setup of your house, you can get cord swags and they can often become a stylish solution. You can keep them loosely on a bar or a hook or you may even secure the cord tightly on the ceiling to get an industrial look.
#5: Know the glow it will give
Remember that the light fixture should never be the sole consideration as the kind of light bulb that you install is also important. LED bulbs usually come in a wide array of cool or warm hues. Just as the color of the walls, the kind of glow is usually a personal decision.
Therefore, now that you know a little bit on aesthetic lighting, we hope you will never make the common mistakes while lighting up your house.