Content marketing should not be underestimated in today's society. There is a huge value that can be gained from content marketing in your business. The great thing is that nowadays a lot of the marketing can be done for free or for a surprisingly small cost via your small business. You wouldn't proceed without planning your sales strategy or any other part of your business, so why should content marketing take the back seat?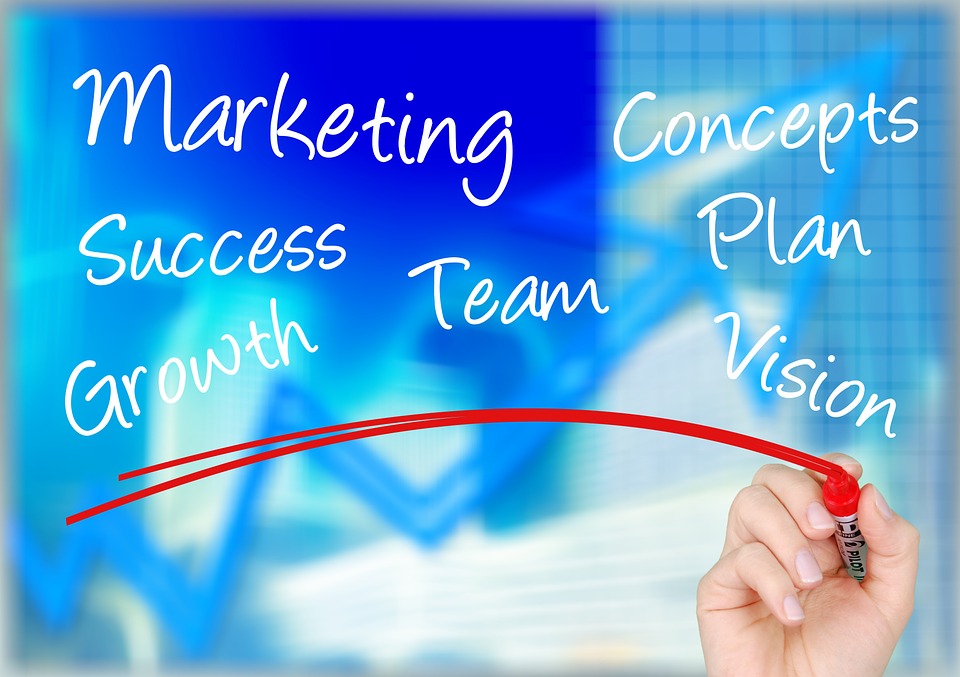 An Essential in Business Marketing
The perfect content marketing plan should constitute your vision to create and to distribute the content that is valuable, attractive and engaging. The goal of this strategy will be to ultimately drive your viewers into potential clients – people will look for your content to find a solution to their problems, turning finally to your brand in the end.
Before you can build your small business content plan, competitor analysis and auditing needs have to be carried out to understand how your competitors have done well, and how you can adopt the same strategies for your plan to succeed. Your strategy should bring the opportunity to scout competitors, and see what content they were publishing, where, when and at what particular time to successfully promote brand and its visibility. Certain channels and specific content will work for your industry, so take a look at how competitor's content is working for your strategy to be effective.
When looking at competitor's content and building up a picture of their strategy, take into account what your competitors are not doing yet. Your content marketing plan could be written to fill the void of what's not there. Perhaps, there is a piece of content that you can deliver in your field, which will prove vitally useful for your business. It's important to review your own company strengths and weaknesses, as well as those of your competitors to craft the perfect plan. Mining as much data about your competitors, and getting a really robust understanding of how customers engage with content in your business field can help you work out exactly what kind of content you need to produce.
Your Brand Message and Style
Your company should have a deep understanding of the ideal customer woven into your business content marketing plan. Every small business needs to be aware of who their target customer is, and what kind of problem has to be solved. Your marketing materials will be trying to provide a means of benefit to your target customer, and your content marketing plan should reflect this. Thinking about what your brand really means, what your business can bring to others, and what you would like your brand to propose will be exceptionally important in providing your marketing materials.
Who your customer is, what demographic they fit into, and what problem they want to solve – will be the keys for you to tailor your content to them. Narrowing down to your ideal customer will get you thinking about your brand identity and what sort of message you will need to convey online through your content marketing strategy. Note down what you want your brand's visual identity to look like – how should your logo be used? What theme should each piece of content have? Your approach will need to reflect what content you're releasing.
Tailoring your Content
The key to content marketing is providing a message that is informative and of value to your users. Your users will want to take away what you give to work some solutions to their problems. Each channel works with certain advantages and disadvantages, depending on the content type and the sort of industry, so make it your priority to research what content to use.
Topics
There are numerous topics for content to be published and a whole array of ideas. The best way of gaining ideas is to look at some customer interactions and see what people are asking you about. Is there some way your customer feedback can inspire business solutions that you can provide for them with your content marketing? It's best to try and make your materials have an emotional connection with your audience. Once again, competitor analysis will be useful to scan for content topic ideas and see what works best. This task can also be outsourced to creative agencies with ease and if so, make a note in your plan. Sometimes you will want to publish ad-hoc content that can't be planned, such as success stories or business decisions that change the company, but whatever you do, plan as much as you can beforehand.
Content Type
Once you have themes to make content around, note down which type of content to use and over which social media site. Different forms of media work best on different sites, like essaywritersite.com, but you need to make a note of what is going where and give it great consideration. There's a wide range of content types to choose from, for instance, the following:
Video

Pictures

Infographics

Podcasts

Slideshows

eBooks

Newsletters

Memes

Whitepapers
Research how each of these can bring value to your content marketing strategy specifically.
Budgeting
Effective planning will require adequate budgeting. Luckily there are a lot of decent free social media tools out there that small businesses can use. If you want to outsource creative work or plan for advertising expenses, include all the necessary figures and try not to deviate too much from your plan. It's best to include all the analytical tools that can help with monitoring how your content marketing is performing; allowing you to tweak what should work best.
Now that you're aware of your content strategy and type to use, how will you get to success? Things need to be kept organized and your operation needs to be slick to achieve success.
Scheduling
Automation and scheduling are keys to a small business content marketing plan. It's important that you stay organized and plan a schedule of posting so that your content can reach the most amount of people it can at the time that it's most engaging and useful to them. It's a process that will require some refinement and amendment over time because it's an inexact science. But considering your business and your customers will be keys to staying organized from the get-go.
Stick to a schedule at the start, and adapt it along the way to see what works best. Over time, you'll work out the soundest time and date to schedule your content.
Conclusion
Marketing strategy is all about putting your ideas into action, but also learning and refining what you already have. It's also best to keep up with the latest digital marketing trends to complement your strategy. You may find that certain things work well for your brand and some don't. So anticipate that things will change, but start off with a robust content marketing plan based on conclusive evidence.