In the quest for more comfortable and fulfilling lifestyles, more homeowners are gradually adopting smart technologies for their homes. What started as rudimental security technology such as CCTV and video linked doorbells has evolved to a large-scale subscription to the internet of things protocol that allows you access to your home while on any part of the world. The need for more control over homes has also evolved past security to comfort by adding more systems around the home such as entertainment and access control devices to the home automation grid.
However, just as the need for home automation grows, so does the confusion about the most appreciated smart home innovation tools to install in and around your home. To help you identify the ideal technologies to consider for your home, here is a list of top ten innovations suitable for most homes based on their effectiveness and affordability.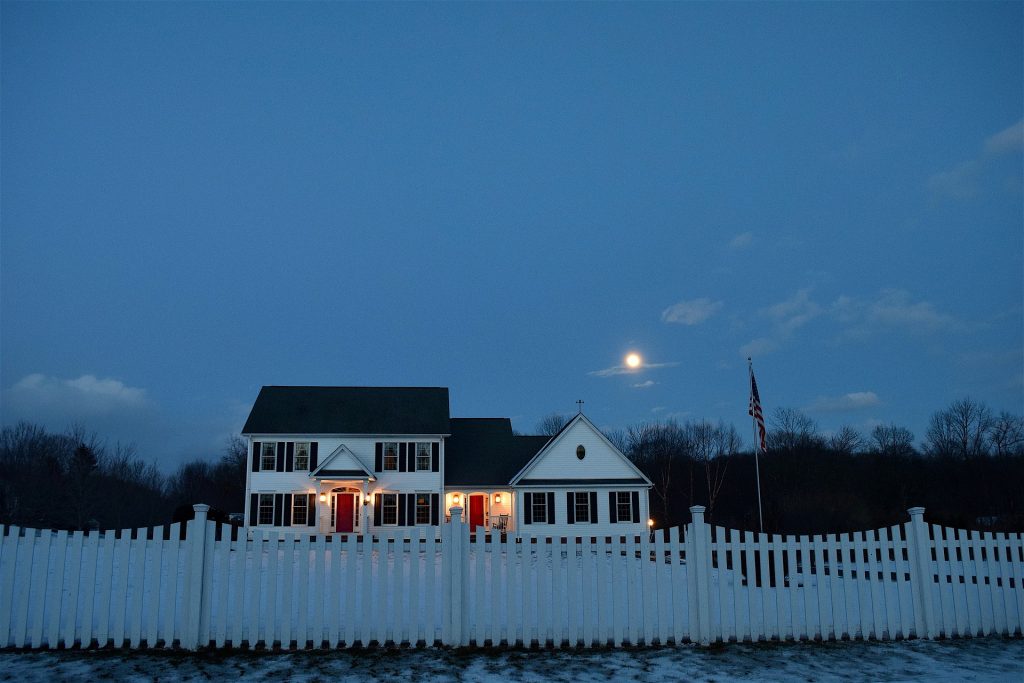 Temperature Control Systems
In the recent past, technological companies have come up with quite complex automated temperature control systems. Most of these like the Honeywell Lyric and Google's Nest thermostats use smart technology that allows for both remote control and self-regulatory features.
Through artificial intelligence, these automated thermostats memorize your daily heating and cooling routines and adjust the home temperatures accordingly. The advanced versions of these thermostats even have a humidity sensor and geo-fencing feature.
Smart Locks
What does the idea of having the door open and close without touching the knob sound to you? That's what you get with the smart lock technologies. These tools also connect to your homes Wi-Fi system meaning that you can control it from any given point in the world. Interestingly, the smart lock also receives commands on who to allow in or lock out even when you are away. Additionally, in most cases, you won't need to replace your old lock as these smart devices just fit perfectly over your deadbolt.
Home Security Arming and Disarming Technologies
Apart from the traditional CCTV cameras, technological evolutions have promoted the rise of smart and automated security cameras that heighten security around your home. Some like Arlo Q boasts of highly sensitive motion detection features and high-quality videos backed by its clear day and night vision capabilities.
These cameras also offer ample free storage for reviews. Plus, apart from alerting you in case of intrusions, these automated cameras will also trigger the home alarm system. They can also send notifications to the relevant authorities such as the law enforcement officers, preferred Security Company or even the fire department.
Advanced Light Control Systems
Did you know that there exist wireless lighting systems that you can access and control via a smartphone app? Unlike the traditional lighting systems, these smart light bulbs allow you to dim the bulb or increase its brightness.
Some like the Phillips Hue offer brightness increase up to 800 lumens. You will, however, need a control hub that you can integrate into the universal home control system and monitor through a single application such as the ADT Pulse alongside other smart devices around the home.
Leak Detection Tools
What happens when a part of your home catches fire? What if one of the plumb lines leaks resulting in flooding in or around the house? Smart technology has an automated home device for that too. You can install smart Carbon Monoxide (CO) and humidity detectors around the house that alert you in case of such leaks.
Some like the Nest Protect Smoke device also present you with such options as contacting the nearest fire station department or silencing the alarm in case of explainable causes such as a toast forgotten on the microwave. These can also link to the overall home network.
Voice Controlled Digital Assistants
This field is dominated by Google Home and Amazon's Alexa, both of which play an almost similar role of a home assistant activated and controlled through voice commands and prompts. These automated home devices not only revolutionize your home entertainment but also act as a universal control for the rest of the devices.
In addition, either has access to the internet from whence you can search anything and everything. The two can also help you organize your schedule, inform you of upcoming important calendar events, weather forecasts, and when prompted, make your day by telling you a joke.
Robotic Cleaners
The whole essence of home automation is to allow for smart devices free up your hands and mind thus enabling you to concentrate on more important things without being constantly disrupted by simple yet significant matters like the need to adjust the thermostat. With the current technology, you also don't have to worry about cleanliness around the house as there exist several semi-autonomous robotic vacuums. Some like Roomba turn on and off at scheduled times and clean up designated parts of the house.
Plugged in Device Monitoring Systems
What happens when you forget to unplug or switch off home electronic devices when leaving the house? Alternatively, would you like to have the TV or music system already turned on by the time you get back to the house? There exist several home automation devices that suit that purpose. Some like the WeMo switch device act as the bypass between your home systems.
The devices plug into the AC outlet and pass over current to the gadgets connected to them. They then connect to the home Wi-Fi through which you can execute commands remotely. Through their corresponding app or the home's universal automation app, you can then turn on or off the connected device.
Motorized shading systems
The primary reason you have large windows some spanning an entire wall is to bring in as much natural light to the home as possible and in effect reduce energy consumption. However, after drawing the shades in the morning, dusk often finds you away from home and unable to pull them back. For this reason, home automation technologists have come with automated and motorized shades that you can remotely control from a smartphone device independently or from a universal home automation application.
ADT Pulse Technology
ADT pulse makes your security system work for you by granting you the opportunity to arm and disarm your home's alarm systems remotely. It acts as the universal home automation tool by integrating all the system controls around the house such as temperature, light and video control. Plus the ADT technology is easy to use as well as highly customizable to incorporate as many automated systems as possible.
The ADT Pulse makes your security system work for you, but not independent of other home automation technologies. If the ADT system is to work, you need such other collaborative and compatible home technologies as the light and temperature controls, voice controlled assistants, and video cameras as well as smart locks. Once a home security feature is triggered, it sends a signal and alerts message to your SDT monitoring station.
While significant gains have been achieved in the home automation sphere, most still target security. Therefore, there remain a lot of unexploited areas around home automation such as house chores automation. You should hence expect development and integration of more sophisticated yet inexpensive home automation tools in the near future, most of which seek to replace or complement the current breed of automated tools.