Vacations help one break from the monotony of going to work every day and at least spend some time with family. Taking a vacation once in a while helps relieve stress. Going on a road trip, lying on sunny beaches looking at the sunset, watching birds, seeing beautiful sceneries like water cascading a waterfall to feel rejuvenated. Make sure pack everything you need before embarking on a vacation so you can avoid unnecessary costs. Here are five things you should remember to pack.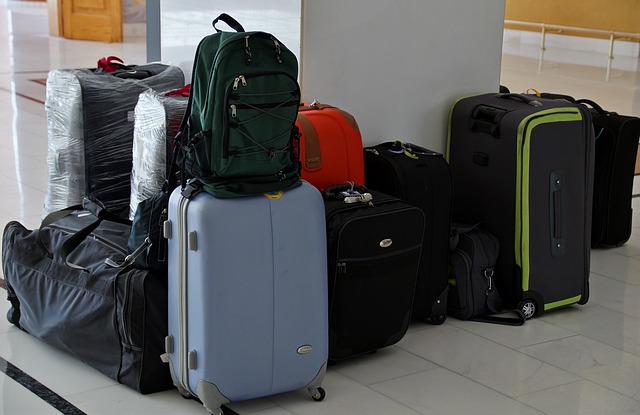 Swimming Suit
Traveling to a beach will automatically call for a dive into the blue waters of the ocean. A swimming costume is one essential piece of clothing that is mostly forgotten no matter prior planning. Bringing your swimming costume will mean you don't have to buy one at your destination. The surprise of not having carried one may ruin your moods for a time and create a turn of events that make your trip dull. To avoid this, prepare a packing list and check that it's in your bag before leaving.
T-shirts and Tops
Sunny weather will require light clothing. Pack enough t-shirts and tops for over half the days of your vacation (you can always wear things twice, and you don't want to overpack). Take weather conditions and the time of year into consideration while choosing what you take. Be careful when selecting items because you don't want to offend the culture of the people you're visiting. If the temperature drops, you can always double up on the shirts and t-shirts to provide additional warmth.
Socks and Appropriate Shoes
The kind of tourist activity will dictate the type of shoes to carry. Beach trips call for light and open shoes, easy for walking on sand. Hiking, however, requires heavy shoes like boots that guarantee you get a full grip to avoid falling or twisting an ankle. Before going on the trip, do extensive research, so you get the necessary knowledge about the terrain of a destination. Socks are mostly forgotten since people pack in a hurry. Socks will help you fit into your shoes perfectly and can also protect against excess cold.
Sweaters and Raincoats
Weather conditions are unpredictable at times. To make sure you don't fall victim to crazy weather patterns, pack an extra sweater or a raincoat to put on in case there is a downpour. You wouldn't want to get stranded at a destination due to rainy or cold weather conditions. Stay warm to avoid falling sick. Ill health will cut short your fun and enjoyment at a destination.
Undershirts
Sometimes the body may sweat a lot and may produce an odor that may make one uncomfortable. Undershirts are very helpful as they can prevent unnecessary sweating, though some brands are better at that than others. For ladies, they help reduce the transparency of their dresses. In case it is during winter, an undershirt will be used as an extra layer to keep you warm.
Sunglasses
Driving down the road can be difficult when the sun rays are reflecting directly into your eyes; therefore, sunglasses may help you with the situation. Direct sun rays into our eyes pose a threat as they can cause temporary blindness when you go to places with varying light intensities. This variation in light can cause hurt your eyes.
After a vacation, you'll be relaxed, knowing you had fun, and ready to go back to a crazy work schedule. But to make sure you get the full relaxation your vacation has in store for you, prepare that packing list so you don't forget the crucial necessities that might ruin your fun time.