Staging your home is an excellent step to take before listing it for sale. Through the staging process, you can remove all signs of personalization that may distract or even turn off potential buyers. You can also make the home more appealing so that it stands out from other homes that buyers may be touring.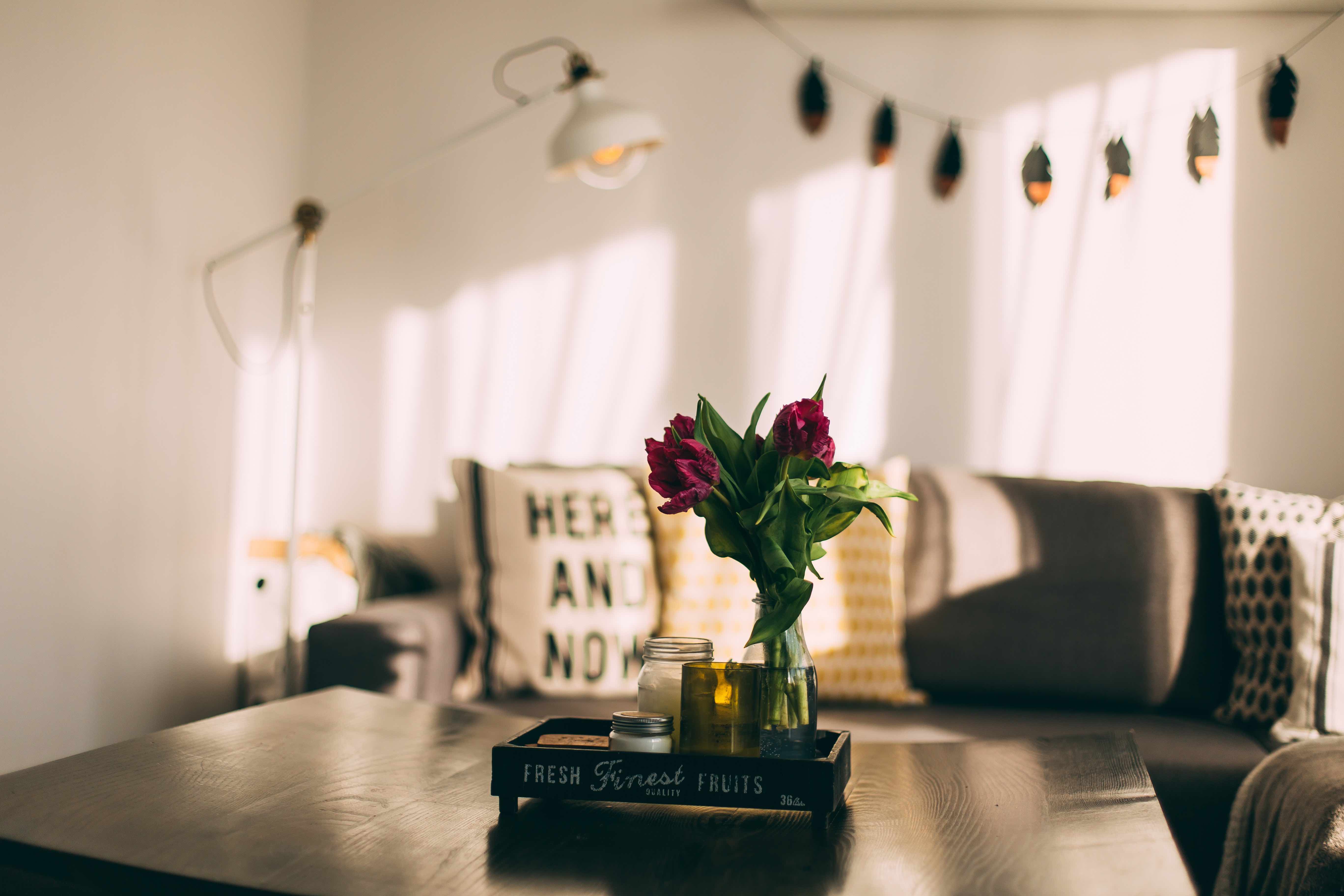 However, staging can seem complicated and even expensive, and you may be unsure if you would have the time, energy or funds to properly prepare your home. The good news is that these four effective staging tricks are relatively easy and can help you sell your home faster.
Declutter and Neutralize
As soon your potential buyers walk into your home, they will instantly notice how clean, dirty, cramped or open the space is. Before you list your home for sale, remove all unnecessary items that may be cluttering the space, this includes extra towels and clothes in your closet, bulky furniture that is not essential for defining the space and more.
In addition, remove all items that indicate a personal sense of style and that do not have broad appeal to most people. While you want to neutralize the space, you still want it to be inviting. Use potted plants, natural colors, and even woodwork to decorate your space without making it overly specific to one unique style or preference.
Rearrange the Furniture
Your home's furniture may be arranged in a way that is ideal for how you and your loved ones use the home. However, this may not be the most attractive or inviting layout for potential buyers to see.
For example, buyers often want to view themselves facing others in the room rather than staring at the TV. Turn chairs and sofas toward each other when possible. If you have an empty room, move some furniture from other areas of the home into this space to define the room's potential use. You may even consider borrowing furniture from friends so that you do not need to rent or buy additional items.
Don't Forget About Your Home's Exterior
Many homeowners focus on staging the home's interior extensively, but you should not overlook the importance of the home's exterior. Remember that this is the first area of the home that buyers will see when viewing pictures of the home online and when walking up to the home for a tour.
In order to improve the appearance of your home's exterior, focus on improving landscaping through mowing, trimming and fertilizing. Power wash your driveways and walkways.
You should also make your patio and entryway inviting. You can accomplish this by adding a new welcome mat and flowering potted plants in the space. Consider updating your patio light fixtures as well to light up neglected areas. If you choose to use a wreath on the door, ensure that it is seasonal and not specific to a religious holiday. If you have patio furniture, ensure that it is clean, and consider adding throw pillows or other features to further dress the space up.
Set the Scene
When you are thinking about how to stage your home properly, focus on creating spaces that are ideal for entertaining. Many people envision a home filled with friends and family when walking through it. Therefore, prepare the dining table as if you were about to have a dinner party.
Clean and decorate your kitchen for entertaining as well. Set out snacks or drinks for your visitors, and incorporate inviting yet not overbearing scents in your space. Remember that your bathroom should be clean and fragrant as well. While the main area of the home should be ideal for entertaining, the bathroom should be spa-like.
Final Words
While you definitely need to clean your home thoroughly before you list it for sale, you also need to take additional steps to make the home as attractive and inviting as possible. This includes all rooms of the home as well as the exterior. When you focus your attention on these steps, you will significantly increase the desirability of your home.