There are many performance cars that we can find in the market. Many would say that they prefer Dodge Viper or Chevy Corvette. Both models are excellent performance cars, which can be used for racing purposes. Camaro, Challenger and Mustang are performance cars with enough muscle, despite their status as mass-production models. We should know that there are differences between muscle and race cars. In general, muscle cars are coupe versions of big cars that are commonly seen on highways, especially in the 60's and 70's. They could be seen as pony cars, with enough performance that won't disappoint anyone. There are different models of performance cars that we can find in the market and one of them is the Ford Mustang.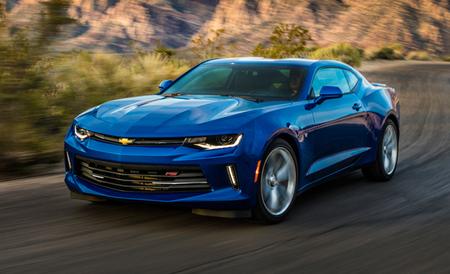 When we talk about Ford Mustang, we should go back to 1964 when the world is heavily influenced with space race. General Motors dominated the auto industry, while Ford has been its close competitor for years. The failure of Edsels in the 50's had cost Ford dearly and it's time for the company to introduce its new offering in the New York World's Fair. Through TV and radio, the company, heavily promote its new offering. The Mustang A 2+2 coupe borrows elements from the Falcon and Fairlane. The 1964 ½ model was the earliest production model and it was considered as an excellent model. The standard model has V6 engine and an enhanced model has V8 engine. Ford Mustang broke sales records and it become a hot seller.
Dodge Challenger is another type of performance car that followed the succcess of Plymouth Cuda and Dodge Charger. The first production type is the 1970 model and it has significant elements from the Plymouth Cuda. However, it has somewhat different sheet metal and slightly bigger wheelbase. However, the era of muscle car was already in decline at the time and the Challenger lasted for only five models before the cancellation. The Challenger's design is still on display on many auto shows and it's inflluential. Many owners prefer models with Hemi engines. The most recent Challenger concept appears to borrow some design elements of the Charger and Magnum wagon models.
Chevrolet Camaro is another significant model. GM was caught asleep when Ford released. It took about three years before GM was able to respond by releasing the Pontiac Firebird and Camaro. Over the years, both models sold quite well, but still unable to match the sales level of Mustang. Last production cars were sold in 2002 and their production has been dropped to a trickle.
Today, muscle cars look so much different than the original models, but we may still find some of the similarities. Also, younger enthusiasts tend to avoid the "me too" outlook and they look for more refreshed models. However, today's muscle cars harness the latest technology. As an example, we could save more fuel with only slight reduction in performance, which is often negligible. Performance cars are essential for people who want to get both raw power and beautiful designs.